NSE admits Fidelity Bank Plc' N30 billion bond into its daily official list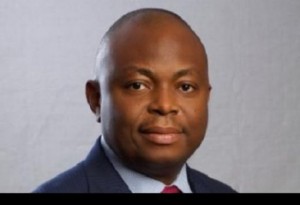 The Nigerian Stock Exchange (NSE) has admitted Fidelity Bank Plc' N30 billion bond into its daily official list.The Managing Director/Chief Executive Officer, Fidelity Bank Plc, Nnamdi Okonkwo, said the bondsqualify as securities because Pension Fund Assets could be invested under the Pensions Reforms Act 2014.
the bonare callable with a call protection period of 5 years and issued at par,
The bank in May 2015 issued N30 billion, 16.48 percent fixed rate domestic-currency-denominated bonds, a 7-year fixed rate subordinated unsecured debt instrument due in 2022.
"The implication of this is that the bonds also qualify as securities in which Trustees can invest under the Trustees Investments Act, Cap T22, LFN, 2004.
 The bond issuance was fully underwritten and the Securities and Exchange Commission (SEC) approved the basis of allotment in June 2015.
By this listing, Fidelity Bank's quest to raise fresh capital to expand its support to the Small and Medium Enterprise (SME) segment of the country's monolithic economy is headed in the right direction.
"The funds generated would also count as tier II capital in consonance with the guidelines of Basel II."
The Fidelity Bank boss noted that the lender has continued to maintain its leadership position in SME banking, adding that it has won numerous prestigious awards over the years latest of which is the Lagos Chamber of Commerce & Industry SME Bank of the year 2015.
He said the bank had already earmarked 80 per cent of the proceeds of the bond for SME financing – a move he noted is in recognition of the importance of SMEs as the engine room of the economy.
"We are a very strong SME bank. So, we have raised this bond to channel it to our SME banking and to improve our retail infrastructure," he said.
He explained that the growth trajectory the bank witnessed in the SME sector last year is a pointer to the potentials of the sector, adding that "If we properly provide the right infrastructure to that segment, it should be the new frontier to help us face the difficult environment that we are operating in.
"With the conclusion of the issuance of the bonds and its subsequent listing, the bank will reach out more in the SME banking space. The remaining 20 per cent of the net proceeds will be used in financing retail lending and retail infrastructure, to the tune of 15 per cent and 5 per cent respectively."
en
SOURCE :The Nigerian Voice (business)