NTA partners Osun firm to produce Terrestrial Broadcast 'Set Top Boxes'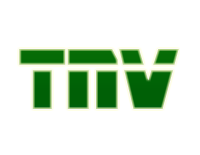 By Nofisat Marindoti, Osogbo
The management of Nigeria Television Authority( NTA) has revealed its partnership with an Osun Firm, RLG/Adulawo Technology Company, to produce the Terrestrial Broadcast 'Set Top Boxes'.
The Managing Director of NTA, Mr. Maxwell Loko, named the Osun State-based firm as the one to produce Terrestrial Broadcast Set Top Boxes (STB) for the planned switchover from analogue to digital.
Loko presented the contract paper to Governor Rauf Aregbesola, whose government partnered the Ghana-based RLG technology company in 2013, to train youths under the Osun Youths Technology Trainings Acquisition Scheme, (OYESTECH).
The firm, RLG/Adulawo Technology Company secured the $31.5 million after an inspection of its facilities in the state.
The NTA's management said the Federal Government's decision to partner the company was due to its capacity to deliver on the terms and conditions attached to the contract.
Loko described the partnership as a milestone in promoting locally made products in the country.
He said the contract was awarded to the company due to Aregbeola's commitment to the promotion of science, technology and innovation.
The NTA boss attributed the emergence of the company to its dedication and commitment to scientific discoveries and technological advancement.
The factory had in the last four years been one of the major manufacturers of commonly used electronics devices in the country such as telephone handsets and computers.
According to Loko, the company had an installed capacity for 600,000 Set Top Boxes (STB) per month and is expected to produce over a million boxes before the deadline in June 2017.
"This is technology in motion, as this contract is a signal that the country is moving towards achieving an enhanced technology.
"The gesture would go a long way in encouraging other sectors to develop capacities that could make the country to compete favourably with her counterparts in terms of advanced science and technology," he said.
Aregbesola described the partnership as a breakthrough that would further boost the efforts of his administration on youth empowerment and economic progress.
He expressed satisfaction with the company's capacity to deliver as expected within the time frame, adding that the company had since its creation trained about 5000 youths in different technological areas of specialisation.
The Chairman, Ad-hoc Committee of the House of Representatives on Digital Switchover, Sunday Marshar-Katun, said the committee was raised to supervise the process in order to meet the deadline.
Also, a representative of the Director General of National Broadcasting Corporation (NBC), Friday Ukwela, said the Osun firm was the best among the 13 companies that applied for the contract.
SOURCE: The Nigerian Voice (local news)