O ye Children of Political Perdition and Gullibility.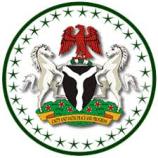 I will start by saying it again that one can lie to get votes but can't lie to govern. The leadership disarray that has plagued our falling nation for few months is avoidable, if those supporting the anarchy are not the teeming youth.
The debate on social media about our national affairs is worrisome, seeing youth with vibrant energy and polished academic background turning to irredeemable sycophants.
They gave you a man with no knowledge of democratic leadership, economy growth and development. Let us agreed you bought it blindly but must you sojourning in ignorance. He told you he wished he came earlier than now as his physical and mental strengths are downwardly downward due to his age just few weeks he was sworn in, but you ignored it.
He appointed his close relations to sensitive positions, you said it doesn't matter as long they can fight corruption. Under him illegal recruitments to topmost MDAs were carried out but you said N-Power of 18months with 30k is your best luck.
He appointed 9 media aides, you said he is reducing cost of running government. They told you he has a special media center called Buhari Media Center where the staff are collecting hundreds of thousands naira monthly but you ignored it.
You are battling with skyrocketed prices of basic commodities on daily basis but you said it would have been worst if it was Jonathan in power. He hiked the prices of petrol, kerosene and electricity but you said you are paying for the sins of the immediate past administration.
They found money in unthinkable places, farmland but resorted to loan to finance budget but you couldn't ask why. They increased budget from 4trillion threshold to 6.08trillion and now 7trillion, but you agreed with them that they are clearing mess in recession.
You supported him for 6months paused mode without cabinet but he brought you same faces with 11 of them as lawyers. A cabinet where a Professor is a junior Minister to a journalist cum accountant in Ministry of Education, today your Jamb cutoff marks is 30% while his allocation to same ministry is dropping annually. But you still believe he has good intention.
Fulani herdsmen are destroying farmlands, killing farmers, raping their wives and children but he told you they were foreigners that needed grazing lands, you didn't object. He collected Shekau's flag, Quran and told you he has technically defeated him, you started doing thanksgiving and calling Dasuki name of all sorts.
They told you they were clearing mess of 16years of PDP but you are so shallow in memory to know that 95% of them were part and parcel of same period. May be I should tell you one, the current rats and rodents invasion broadcaster, Garba Shehu was spokesman of the then Vice President, Atiku Abubakar.
They told you he went for mere medical checkup but he came back to say he was seriously sick but you didn't ask question why you were mandated to fast and pray for his recovery. He couldn't perform his official duties except Jumat appearance, yet you were celebrating him.
He went for the longest medical tourism in our national history and returned with threat. He was to return as lion king to deal with hyenas and jackals but ordinary small rats blocked him from entering office. Today, he is telecommuting the highest job in the land.
He has come to kill your freedom of speech but you are still calling him democratic Messiah. It was tagged disrespectful for asking details of his medical conditions and bills. The same man you supported against Yaradua for impeachment is now governing by proxy.
Time will not permit me to diagnose your level of political ignorance and gullibility, just go ahead to give us more names for being more patriotic to our nation than a demigod or political party. If we that are asking him to do the right thing are children of hate, wailing wailers, 2015 election bad losers and antiBuhari as you are posing then you children of political perdition and servitude should repent to help this nation.
To all elders in the land who are sitting on the fence, please have a rethink and pull this nation out of the jaw of the cabals that have been governing us through the backdoor since 19th January, 2017. Buhari should resign nooww www.
To be continued…
Ifedayo Obi,
Lead Partner, Good Governance Advocates.
en
SOURCE :The Nigerian Voice (opinions)