Odemo Coronation – Isara Community Prepares To Stone Amosun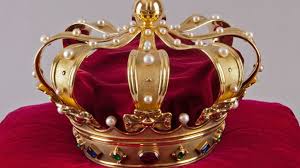 By Aggrieved Indigenes Of Isara Community
Ahead of the planned coronation of the unacceptable Odemo of Isara, Albert Adebose Mayungbe on May 18, 2018, aggrieved indigenes of the ancient town are ready to stone the governor of Ogun state, Senator Ibikunle Amosun or any representative he sends to present the staff of office for the singular reason of imposing Odi on Isara. A reliable informant who confided on this writer vowed that it is an abomination to install Odi as the Odemo of Isara and the community had sent messages to the governor not to have a hand in the sacrilege. To prove that our ancestors are potent and active even in death, indigenes would cast five stones each towards the direction of Amosun or any representative he sends to activate the seven demons of the mountainous town of Isara on anyone who dares to present a staff of office to such a person in Isara. Some will clap their hands while some will hit the ground with their legs to activate the demons. These shall be done before, during and at the close of the function.
The consequences upon the target are in seven folds:
i. Leprosy shall mysteriously come upon the governor or whosoever he delegates to do the
job of presenting a staff of office to Odi as the Odemo
ii. Mysterious death of at least three children in quick succession
iii. Mysterious death of the governor's wife or the wife of whosoever present the staff of
office to the Odi as Odemo
iv. Calamity upon calamity
v. He shall continue to hear strange noise from the great beyond
vi. Albinos will not cease from among his children and children- children
vii. Untimely obituary galore
Over this matter many strange deaths have been recorded and many more shall still happen.
A� Is it the one who walked to the river bank and jumped into the river, drowning himself
A� Is it the one that strange snake climbed upstairs to bit him to death before disappearing
A� Is it the one who could not explain himself and went to the hospital only to give up the
ghost
A� Is it the one who cried round the town and returned home to die
A� And many others whose deaths indicate the hands of our ancestors
The rejection of Albert Adebose Mayungbe is a subject of a suit in the court of Appeal and
an application for injunction at the high court Sagamu.
Remo Traditional Council headed by Akarigbo as well as the Ooni of Ife have been informed
of the sacrilege about to happen at Isara
en
SOURCE :The Nigerian Voice (local news)