Okowa Allegedly Dole Out N200 Million Tax Payers Money To Sponsor Three Books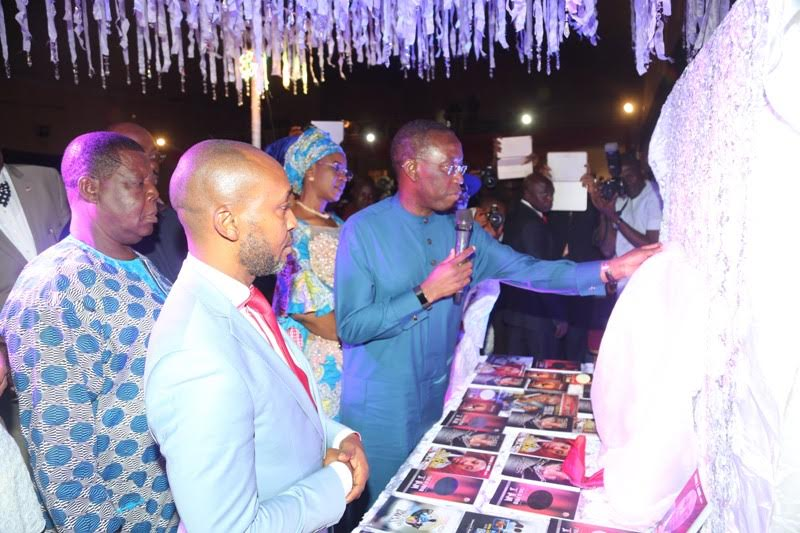 Governor Ifeanyi Okowa of Delta State has allegedly splashed over N200 million, sponsoring the publications and unveiling of his own biography and two other books authored by his brother, a member of the organizing committee and close associate of the writer has said.
The biography, entitled "The Mirror of God/This Is Who I Am," as well as "Tears Of Power" and "Saved For A Purpose," were unveiled on Sunday at a ceremony in Asaba which was heavily attended by top politicians, contractors, and captains of industry.
It was learnt that the governor allegedly released N200 million from the state treasury to Solomon Okowa to undertake the publishing and unveiling of the three books.
According to our source who pleaded anonymity said, "Although Solomon Okowa is a hardworking guy, I give that to him, but the question being asked by the people is why is it that it's now he knows he will publish his elder brother's biography and the two other books. But it's an exposed knowledge to everybody that the three books and the unveiling and launching ceremony were all sponsored by the governor," the source said.
Speaking at the event at the Orchid Hotels, Governor Okowa said his younger brother who has a flair for writing could not be supported but thanked God that this was happening in his presence, adding that it is important for authors of books that impact society to be encouraged.
Expressing excitement over the success his younger brother has made in the literary scene, the governor joined other donors to donate an additional sum of N10 million.
Mr. Okowa, accompanied by his wife and top government functionaries as well as politicians in the state had earlier attended a thanksgiving service in honor of his brother at the Dominion City Ministry, Asaba for surviving a serious motor accident some time ago.
John Oguma a major contractor to the state government who chaired the occasion, advised youths to utilize their talents to build lasting legacies for themselves and shun begging.
According to the author, the book launch was for the development of a center for "strategic empowerment and transformation-SET Centre" which has an auditorium with at least 1000 persons capacity for transformational speaking, using entertainment medium as a source of attracting people to come and hear the strategic and reformation word of truth for empowerment to enable the manifestation of transformation in their lives."
SOURCE: The Nigerian Voice (local news)