Okowa Reiterates Commitment On Agricultural Potentials Development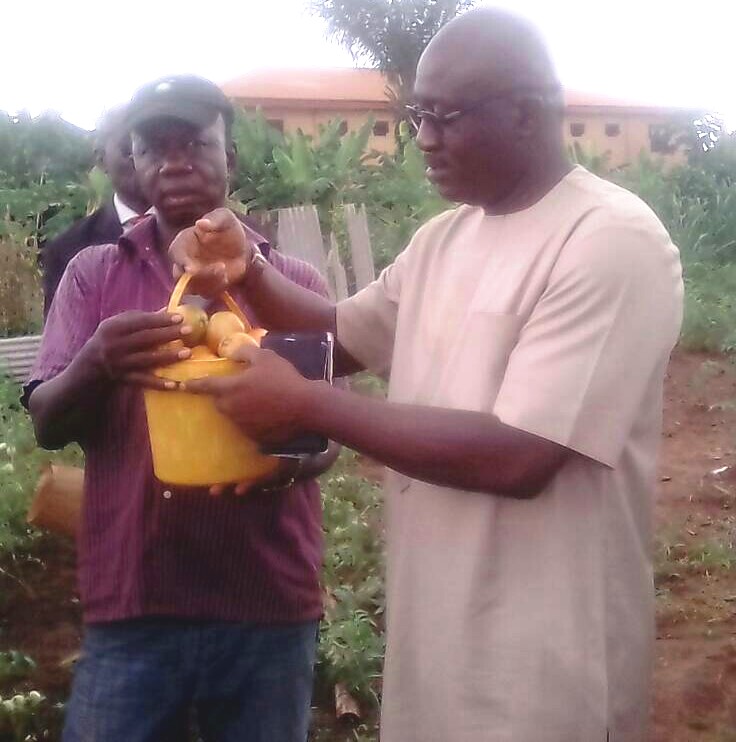 By Kenneth Orusi, The Nigerian Voice, Asaba
Ifeanyi Arthur Okowa of Delta State has echoed its administration's determination to partner with the private sector to develop the agricultural potentials of the state.
The State Commissioner for Information, Mr. Patrick Ukah, gave the disclosure during an inspection of Tomato Harvest Day of PeaceAlex Enterprises at the premises of the Delta State Urban Water Board, along Okpanam Road, Asaba.
Mr. Ukah, who was impressed with the private initiative of Mr. Alex Okunbor, the owner of the tomato farm, said the state government, under the watch of Dr Okowa, has taken agriculture as its top priority to diversify the economy of the state, saying that agriculture is one of the key and fundamental aspects of the SMART agenda of the governor's administration.
He noted that the consciousness of farming has been brought back through the various agricultural programmes introduced by the state government.
The Information Commissioner said he has been encouraged, as a public office holder, to go into tomato farming with what he has seen in the farm and enjoined Deltans to go into farming especially tomato cultivation as land is available everywhere in the state.
Also speaking during the visit, the State Commissioner for Agriculture and Natural Resources, Mr Austin Chikezie, said the state government would partner with Mr. Alex Okunbor to share in his wealth of experience in tomato cultivation, stressing that it is a sure way of empowering the youths.
Chikezie assured that PeaceAlex Enterprises would help in training staff of his ministry in the best process of hybrid tomato farming.
The Mr Alex Okunbor, while expressing gratitude to the commissioners for their support and the state government's plans to partner with him, disclosed that the tomato is hybrid and gotten from India.
While encouraging Deltans to plant the hybrid variety of the tomatos to make more money as it takes 19 days for the tomato after harvesting to go bad, Okunbor, revealed that the hybrid tomato gestation period, which includes nursery, transplanting and harvesting, is 75 days.
en
SOURCE :The Nigerian Voice (local news)