On 37 Kano Students In Egypt: Separating Fact From Fiction, By Salihu Tanko Yakasai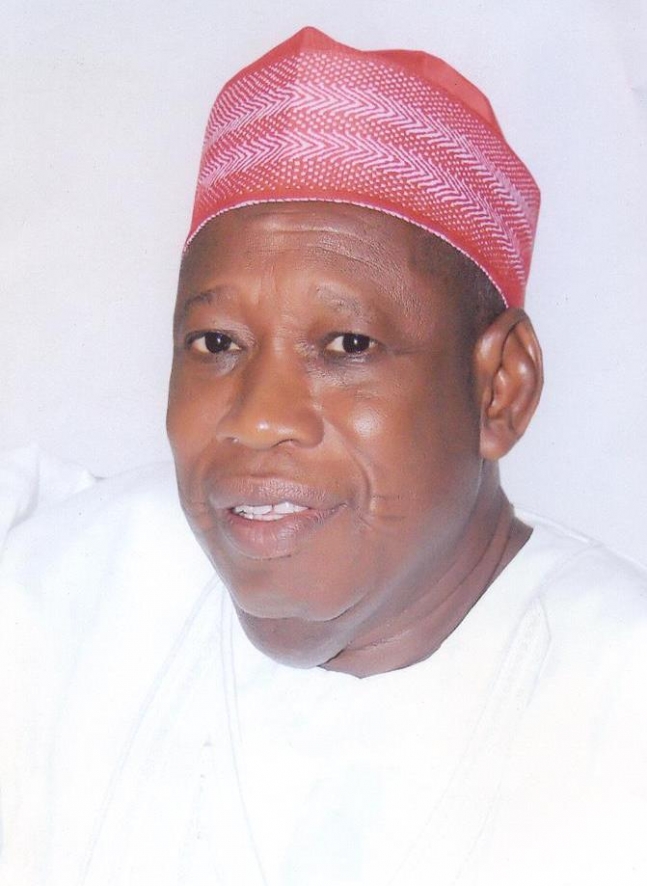 There have been hues and cries, spread of misleading information on social media and wilful demonization of the administration of Governor Abdullahi Umar Ganduje on the decision of the Kano State Government to return 37 nursing students of Mansourah University in Egypt due to poor performance.
It is therefore important to point out some facts as regards to the issue.
First of all, in November 2016 Governor Ganduje visited the 2 universities – Mansourah and October 5th – both in Egypt, where Kano state has some students undergoing programmes on scholarship. Being part of the entourage, I remember when Governor Ganduje visited the students in Mansourah, the school authority and the agent handling their affairs complained bitterly to the governor about the low performance of these students. They specifically mentioned the bad behaviour of some of them, including one with a theft case with the Egyptian police, some caught in gross misconduct, examination malpractices and one harassing the female dean of their faculty.
Governor Ganduje and the Nigerian Ambassador to Egypt both took time to advise the students improve on their performance and be good ambassadors. Given the fact that it was increasingly becoming difficult for the state to keep up with their school fees and upkeep allowances due to economic downturn bedevilling the state and nation at large, the students were urged to justify government's commitment on their studies amid competing demands at home.
Upon our return to Nigeria, Mansourah University sent a letter in January 2017 (two months after the governor's visit) through their agent warning that the students were still lagging behind in their performances and this will ultimately lead to their withdrawal. This was the last official communication between the university and the state government.
The issue was then deliberated upon extensively at the state Executive Council meeting, at the end of which the council came to the conclusion that the students had demonstrated no capacity to improve and so there was no justification to continue keeping them in Egypt despite the several warnings issued to them by both the school authorities and the state government to improve.
It is worthy of mention that Governor Ganduje inherited over 2,000 of these foreign students in several countries across the world and has expended billions to pay for their outstanding fees and allowances (most of which had not been paid since 2014), and majority of them have so far concluded their studies and returned home. There was no single student that was prematurely returned back to Nigeria for any reason whatsoever except these 37 students.
It is also important to note that states like Sokoto and Rivers have both returned ALL their students but Kano reasoned that allowing them to continue was the best option. This should be commended by all Kanawa. Moreover, in Mansourah University there are 154 students being sponsored by the Kano State Government, why didn't the governor decide to return them all back to Kano, if it were because of any reason other than their very poor performances? Why is it that their colleagues also in Egypt at the October 5th University are still undergoing their studies without any complaints? The governor has even gone further to promise them automatic employment at both Giginyu and Zoo Road Hospitals upon the successful completion of their programmes. These are some of the questions we need to ask for the sake of objectivity in order not to let sentiments becloud our judgement.
Additionally, the alleged letter showing their improvement circulating online was not written by the management of Mansourah University (unlike the one in January 2017). It was written by the agent on the 15th July 2017 (months after the decision to return them back to the country had been taken by the State Executive Council and Airline tickets issued to those students for their return) and was not communicated to the government. Why should government be found guilty to a charge that was not addressed to it and without taking its plea?
May I also remind us all that on issues like these that involve committing part of the meagre state resources to execute, a thorough selection process should have been administered in the selection of these students by the past administration in order to ensure that only those that are brilliant and qualified enough merit the sponsorship. It is paramount that we put sentiments aside and look at the issues objectively.
I've personally seen instances where parents who sponsored their children for studies abroad had to return them home due to poor performance, and I see no reason why this case should be treated differently.
Mr Yakasai is the DG Media & Communications, Government House Kano
en
SOURCE :The Nigerian Voice (local news)