Open Letter To Governor Alhaji Yahaya Adoza Bello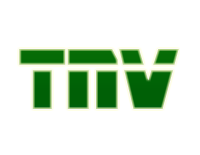 Sir, I was glad to hear that the Kogi State worker's verification exercise has finally comes to an end. The hurdles and pains passed through by the government and workers will surely be of benefit to the state and it teaming unemployed youth. It was a milestone achievement on the path of government, as the ugly head of corruption keeps fighting back. Sir, now that the coast has been clear, I urge you to hasten up the payment of all genuine workers' salary and arrears.
Sir, with the endemic and massive corruption discovered in the state civil service, this should be an eye opener as to how the previous government bastardize public fund in the state. It's on record that a one time former Governor of the state promised to return eleven billion Naira stolen from the state if re-elected. Another former Governor, who nearly spent nine years in power, left the state without any capital project and accumulated huge debt for his successor. His only legacy project was a five star hotel built for himself and family.
Probably, most people have forgotten that as at the time you took over power, workers were been owed three month salary. I guess one should be asking if their were no federal allocation for those three months? We must take the bull by the horn, the government must not spare those that have looted the state.
I was overwhelmed with joy, when I heard that you set up a committee to help recovered stolen public fund, but seems the committee has gone to sleep. This is not a welcome development, our state needs to recover from the agony and pains of the previous government. The people need to be given all forms of confidence, they need to be rest assured that your body language does not support corruption.
The committee must wake up from their slumber or replace immediately, with people who are ready to work with the new agenda of the state government. Sir, your government must also follow the footsteps of President Muhammadu Buhari, in encouraging whistle blowers policy. This will help the state tremendous in recovering some substantial amount of money stolen from the state treasury. These monies when recovered can be channel into capital projects and workers welfare.
Finally, I would like to say a big thank you for given some category of workers amnesty, this single action has helped restore peoples confidence in your administration.
Thanks
Comrade Ahead Omaha Lukman,
Former Chairman Nigerian Community In Ukraine.
Source: The Nigerian Voice (opinions)