Open Letter To INEC National Chairman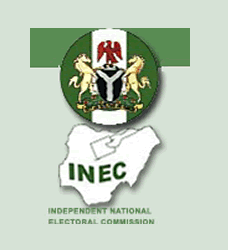 Sir, INEC sincerity towards the good people of Kogi state and his Excellency Governor Yahaya Adoza Bello is in serious doubt and one can not but plead for an end to this illegality. We watched INEC react to an alleged statement of double voter's card registration by his Excellency Governor Yahaya Adoza Bello with palpable fears and seek for more clarification from your office.
Sir, the constitution of our country is very simple and needs no ambiguity. Let's even examine the provisions of the constitution as they relate to the right to vote. I am going to do this, Sir, to underscore the point that INEC's statement about his Excellency Governor Yahaya Adoza Bello were wrong and in bad light;
Section 77(2) of the constitution provides:
"Every citizen of Nigeria who has attained the age of eighteen years residing in Nigeria at the time of registration of voters for the purpose of election to a legislative house shall be entitled to be registered as a VOTER for that election."
Section 132 (5) of the same constitution also provides:
"EVERY PERSON who is REGISTERED to vote at an election of a member of a legislative house, shall be ENTITLED to vote at an election to the office.
Sir, it will interest you to know that his Excellency Governor Yahaya Adoza Bello was denied the right to exercise his civil right during the 2015 supplementary election in which he was duly nominated by his party to inherit the vote of late Prince Abubakar Audu. Again, it was another disaster on the part of INEC when his Excellency Governor Yahaya Adoza Bello was unable to vote in the senatorial re-run election in his own local government due to INEC failure to transfer his voter's right from Abuja to Kogi state.
Finally, Sir, it is absurd for INEC to describe the action of Governor Yahaya Adoza Bello as illegal when your office has not been able to meet up to it responsibilities. There is nothing illegal about the Governor's action, rather INEC should wake up to it responsibilities and ensure that all eligible voters in Nigeria are allowed to vote as prescribe by the Nigerian constitution.
Thanks.
Comrade Ahmed Omeiza Lukman,
Former Chairman Nigerian Community In Ukraine.
en
SOURCE :The Nigerian Voice (opinions)