Open Letter To The National Chairman Of The Apc, Chief John Odigie-oyegun, On The Troubling Possibility Of Gov Dickson's Defection To The Apc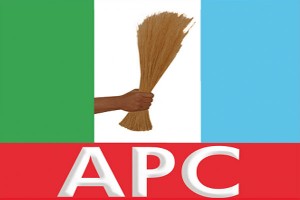 Cc: Chief Timipa Tiwei Orunimighe
Mr Hilliard Eta
Ahmed Bola Tinubu
Engr Preye Aganaba
Chief Timipre Sylva
Timi Alaibe
Peres Peretu
Timi Frank
Yemi Osibanjo
Julius Bokoru
Yenago, Bayelsa state.
[email protected]
Good day sir, I hope this meets you well. I am Julius Bokoru, an APC Bayelsa stakeholder, a writer (when i'm not dabbling into politics) and to some extent, a social commentator and rights activist.
Like everyone else, I have been passionate about good governance in my state and waves after waves of disenchantment has thought me one thing: staying away from politics simply to protect one's professional and moral sanity is simply postponing an inevitable loss of those same sanities one have been protecting in the first place. A particularly lackluster government will ensure that you pay for your abstinence. Because it has been proven that evil can only thrive when good people do nothing.
In Bayelsa state, maybe it has been long, long overdue for the good people to finally act. But for people to act there must be some platform for it. It was on this idea some of us, writers, journalists, artists and scholars decided to pitch tent with the APC in the state. We are well aware that APC was founded as a resistance against unwholesome governmental traits. Ours is a party founded on integrity, hope, steadfastness, self-reflection, positive change and the improvement of life. That was the attraction and, now that we are here, that is what we should protect. This is why I am very concerned by Gov Henry Seriake Dickson's antics, especially recently. His actions, words, body language, air and full essence has suggested that Gov Dickson might, after all, be nursing a plan of joining the APC. There ordinarily should be no problems if new members come in, I suppose, but I also imagine that we might want to x-ray the intents of new and prospective members. We should know exhaustively just why a new member seeks membership. Is it by the humaneness of our party manifesto? Or the allure of power?
This is why I am proposing that should Gov Dickson decide to join the APC, now or sometime in the close future, we should either outrightly decline such offers or we keep the request pending when we are satisfied he is more in line with our principles than currently. I shall briefly explain why I feel Gov Dickson is not fit enough to be a member of our party.
* LACK OF DEMOCRATIC CHIVALRY . Gov Dickson has not been the one to take criticisms or public debates critical of his government lightly. In 2013, for a facebook post he arrested Mr Tonye Okio at his Abuja residence on 28th April and locked him up at the Okaka minimum penitentiary for almost a year for vague, watery charges. That same period, Mr Fakuma Ilagha, a business man and former Chief Of Staff, Samuel Ogbuku were also locked up at Okaka on the orders of the governor. By november 2013, I made a facebook post calling for the release of those men, but three days later I was locked up by the SSS for 'disturbing the peace' of the state. On 28th of february 2016, youths loyal to the governor flogged aged pensioners daring to protest their lack of pay in months right in front of government house, Yenagoa. That attack on the elderly left one pensioner dead. On March 2013, when unemployed graduates in the state protested lack of jobs, security forces were dispatched on the youths, flogging, teargassing and subsequently jailing precisely 30 of them. Mr Chairman, as bizarre as this might sound, the governor of Bayelsa state actually dragged unemployed Bayelsa youths to court, hoping they would be sentenced. On 14th February 2017, when foremost Ijaw activists visited the state in an attempt to protest the ceding of hectres of land to Fulani herdsmen, protesters including Ankio-Briggs were violently attacked by youths and police loyal to the governor. In summary, differing voices have been subject to attack in the state. Politicians, academicians, journalists and other residents who have found it impossible to subscribe to Gov Dickson's style of leadership have all taken voluntary exile for security reasons. This is sharply in contrast to our founding principles that strongly protects sustained democracy. With this, mr Chairman, Gov Dickson cannot yet be our member.
*Stuttering Payment Of Salaries. It is no longer news that Bayelsa state is one of the least when it comes to salary payment even if the state has been a fortunate recipient of fair enough allocations, funds and grants including an IGR of almost a billion naira. Local government workers in the state has been the worst hit. There are times when, within state civil service, some workers are owed over six months. Primary school teachers have lost count how money months they are owed. The Governor placed an 'embargo' on employment to curb the astronomical rise of the wage bill. Yet the wage bill has still fluctuated around 4 billion naira, about what it was before Dickson's governorship. It is important to know that due to the job embargo, the civil service had not injected fresh hands rather it had lost swathes of personel through deaths, compulsory retirements and what has become an endless series of verifications. The question is why has this not significantly reflected on the wage bill? Mr Chairman, sir, our party is keen about the economic security of our people. We believe in the fruits of diligence and hardwork. The scriptures in 1 Timothy 5:18 asserts that 'The labourer is worthy of his wages'. On this note, sir, I posit again that Gov Dickson is absent of the economic realism to be a member of the APC.
*LACK OF BASIC AMENITIES. Basic amenites like portable water, good roads and drainage networks are still a far cry. The state was once declared a 'Construction site'. But apart from the scant roads in the capital, one would still notice that the state is a mortuary of abandoned projects. For a state at the foot of the country, for a state just before the Atlantic Ocean and for a state with the most relentless rainfall in the federation, one would expect that drainages would be a priority. I would advise, Mr Chairman, against visiting this state during the rainy seasons. APC is about lasting legacies, we cannot have a man in our fold who is incapable of imagining the future
*SECURITY. The state is currently suffering a straining string of assassinations which majorly remains unsolved. There is an un-addressed armed robbery problem in Yenagoa and cultists and thugs have taken over the streets. Security forces, listless and unenthusiastic, has been overwhelmed by growing criminality in the state. As a party, security of lives and property is paramount to us. Ready examples are the degrading of Boko Haram's ability for conventional warfare, ending the problem of the Niger Delta Avengers and strengthening the nation's security efficiency. Mr Chairman, sir, I am not certain Governor Dickson is very keen about security. He can therefore not be a member of our party.
Gov Dickson was also a member of the House of Representative before becoming governor. It is on record he sponsored no major bill. He had no serious constituency project and was largely docile in the house. As head of the PDP reconciliation committee we can see how the crises rocking the PDP was exacerbated
With the above points. Mr Chairman, I humbly request that should Gov Dickson choose to decamp to our party, the APC, his request should either be flatly rejected or placed on hold pending when and if he may get in line with our principles and values. My supporters are determined that should the speculated becomes the anticipated then the reality, they may want to review their membership of our great party.
God bless you sir as you review my request.
en
SOURCE :The Nigerian Voice (politics)