Oshimili South Council Boss Dissolve Ogbogonogo Market Executive, Install 'Boys'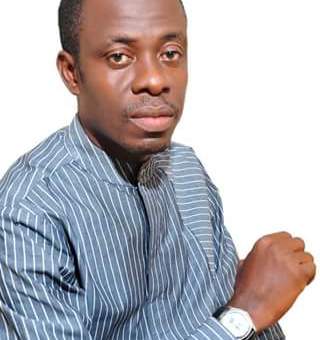 By Kenneth Orusi, The Nigerian Voice, Asaba
The disbanded executive of Ogbogonogo market led by Chief Augustine Nwobodo, has accused the incumbent chairman of Oshimili South local government area of Delta State, Comrade Uche Azuka-Osadebe, of highhandedness, illegal constitution of leaders and disobedience to court orders.
One of the three Vice Chairmen of the market, Comrade Lazarus Ibeh, who did not hide his feelings, described their sack as "disgraceful", "Because after the election, we went for swearing in. Obusom, who was the chairman then, said he is giving us two years tenure in office. I argued about it because the constitution of Ogbogonogo market by the past executives said three years".
Comrade Ibeh, stated this weekend in an exclusive interview with our correspondent in Asaba, revealing that when the erstwhile chairman pronounced two years tenure for an election that was conducted in 2016, the executive took the matter to the court, saying that it was illegally imposed on them.
"The multi-door court in which the state Chief Judge referred us to, listened to us. After hearing from the local government chairman, the legal department of the local government and the executive of the traders arrived at a verdict that our three years tenure will be given back to us in which the local government chairman, the legal department of the council and the marketers association conjoined with the multi-door court signed an agreement that the three years tenure will be given back to us".
He pointed out that the existing shop increment by the former chairman was reduced from N60, 000 to N26, 400, stressing that the N2, 000 rents was arbitrarily increased to N60, 000, a situation that made them to approach the court.
He also lamented that the security and sanitation of the market which was contracted out and returned to them by the Court has been taken away by the incumbent, "when Osadebe came in as chairman, some of the traders wrote to him saying that our tenure has expired. We were in the office one day, Osadebe and his executive came into the market; he met some of the executive of the market and he told them that he has dissolved the current executive in the market".
According to him, "he put in caretaker committee from among his boys. For now, we are suffering, the market has no leader, illegal monies are been collected from left, right and centre".
He noted that when caretaker committee is been constituted, "it supposed to be the traders in the market and anything short of that is illegal", he declared.
When our correspondent contacted Osadebe, on his cell phone and hinted him on the subject matter, he hung up the call while text message sent to him was rebuffed.
en
SOURCE :The Nigerian Voice (local news)