Oshiomhole Is A Joker: Gov Yari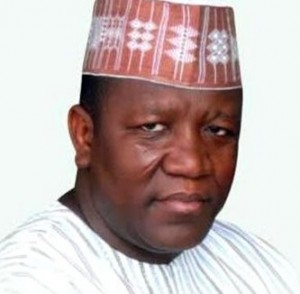 Governor of Zamfara State Abdullazi Yari has dismissed as huge joke claims by chairman of the All Progressives Congress (APC) Adam's Oshiomhole that election primaries did not hold in the state.
Fielding questions from reporters, at the Presidential Villa, Abuja, on Friday, Yari said elections duly held in Zamfara State for the governorship, national and state Assemblies in the state and that any contrary view by Oshiomhole or any other individual at the APC national headquarters was "a huge joke"
Oshiomhole and Yari have been locked in battle of supremacy over claims and counter claims of whether election primaries into the respective elective positions held in Zamfara.
"For any other person to come under the roof of the national headquarters of the party to say they want to produce other candidates is a huge joke," he said lamenting that there was a game plan by Oshiomhole and some elements in APC to ensure that "we ran out of time to produce candidates for Zamfara state. This is crude and unacceptable".
He urged APC to use the elections of Oct 6 signed by "everybody" including security agencies and INEC, in Zamfara State as the accepted results stressing that anything contrary to that will be resisted.
On the rumour that he was planning to move from the APC to another political party, Yari said "if you checked my history since 1998, no time had I shifted from party to party. The issue of leaving the party is not true. Yes I can't deny the pressure that we should do something but I dont believe that's the solution. We we need is justice".
.Breidge News
en
SOURCE :The Nigerian Voice (politics)