Osun 2018: Only New Breed Candidate can Beat APC-Olawale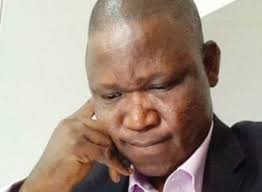 A governorship aspirant of the Peoples Democratic Party in Osun state ,Mr Olawale Rasheed has affirmed that only a new breed candidate can beat All Progressive Congress in next year poll.
Speaking at Ilesa over the weekend,the media entrepreneur affirmed that "while Osun people want change ,they are not looking into the past but rather into the future.
"Our people seek new face ,new age leadership ,a breath of fresh air ,not aspirants that are part of the problem rather than solution",he said.
"If we say Osun is in crisis,does it start with the current government? If we are looking for solution,how do you present problem as solution",he asked rhetorically.
He noted that PDP will win next year poll by wide margin provided "the party understands what Osun people are saying on the streets ,what the youth are clamouring for,how eager they are to break from the past.
" Overwhleming majority of voters in Osun state are fed up with the old political elite. If you want to beat APC next year ,present a successor generation of leader within PDP. Without that,we may be digging for another failure",he said.
According to the publisher of strings of online newssites,"PDP leaders will be insulting the voters and underrating their intelligence if they fail to consciously work to produce a candidate from the right zone,with new age outlook and with unblemished records.
"It is a lie to affirm that Osun people want to change the change at all cost. While they want change ,they are not ready to jump from frying pan to fire. PDP can only become a viable option to the people when it demonstrates a true,not cosmetic break from the past",he said.
On his qualification for the governorship ,the veteran journalist declared that beside his administrative and political experience ,"we have served our leaders ,we have followed them from inception and we have matured.
"Now is the time for a successor generation to aspire and be supported to lead the state.I am one of the many children of the PDP. Our fathers should support us to take the mantle of leadership",he opined.
en
SOURCE :The Nigerian Voice (politics)