Osun Decides: YIAGA Africa releases reports of pre-election observations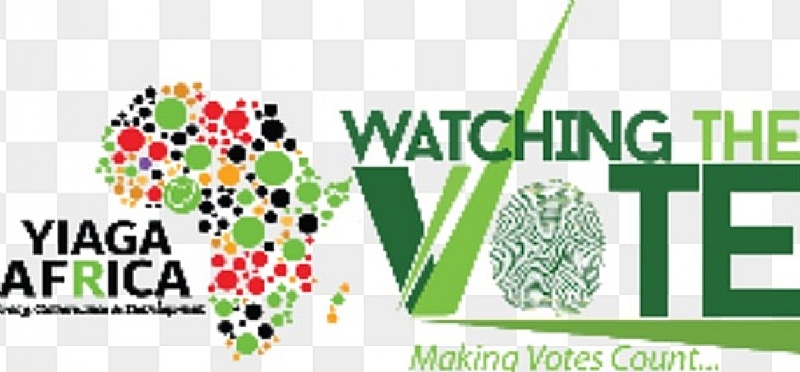 Ahead of this week gubernatorial election in Osun State, the Youth Initiative for Advocacy, Growth & Advancement (YIAGA) under its Watching The Vote (WTV) project has presented the reports of its pre-election observations.
The YIAGA AFRICA pre-election observations since July were contained in a report signed by Project Director, Cynthia Mbamalu and Pre-Election Observation Manager, Safiya Bichi and presented in Osogbo, Osun State capital.
According to the report, a total of 1, 682, 495 registered voters are expected to elect the next governor of the state among 48 candidates of various political parties contesting for the position.
The report reads in part: "As part of Watching The Vote (WTV) long-term observation effort, WTV Long Term Observers (LTOs) were deployed to all the 30 Local Government Areas (LGAs) in Osun state on July 20, 2018 to observe the activities of the Independent National Electoral Commission's (INEC), voter education campaigns, political party campaigns and activities of marginalized groups."
"This report is the second in a series of four and covers the period of August 17 to 30, 2018. The results of the analysis of WTV observation are presented in subsequent sections."
"To achieve the pre-election observation, YIAGA WTV LTO's are equipped with a checklist to observe and report on the electoral and political environment in the state."
"All YIAGA WTV LTOs are recruited from the LGAs within which they reside to observe electoral activities relating to voter education, political campaign activities, activities of marginalized groups (youth, women, and PWDs) and election-related violence in the pre-election period."
"Their reports cover activities of the INEC, political parties, National Orientation Agency (NOA), CSOs, women, youth and people with disabilities".
"The observers report on their observation findings on a bi-monthly basis via coded text messages to a YIAGA data centre. Within reporting timeframes, observers also report on early warning signs and critical incidents demanding urgent attention as soon as they happen."
"YIAGA WTV pre-election observation (PREO) findings are not statistically representative of the entire state but do provide an indication of emerging trends during the pre-election period."
The summary of findings for the reporting period indicated the prevalence of voter inducement through the distribution of money and gift items.
"It was either directly witnessed or heard of by 52% of the WTV LTOs reporting from 16 of the 30 which include: Boluwaduro, Boripe, Ifedayo, Irepodun, Ila, Ifelodun, Odo-Otin, Olorunda, Osogbo, Ilesha West, Ilesha East,f, Ayedire, Ejbigo, Irewole and Iwo LGAs of Osun state."
The report also shows that electoral preparatory activities are ongoing in the state with over half (91%) of WTV LTOs reported witnessing election preparatory activities undertaken by INEC in the state. The WTV LTOs were charged with the responsibility of observing INEC's preparatory activities, including the collection of Permanent Voters Cards (PVCs).
"Also, voter education messages targeted at women, youth and PWDs were not witnessed or heard of in Boripe Ila, Ifedayo Irepodun, Odo Otin, Orolu, Olorunda, Osogbo, Atakumosa East, Atakumosa West, Ife East, Ife Central, Ife South, Ife North, Ilesha West, Obokun, Oriade, Ayedaade, Ayedire, Ede South, Ejbigo, Irewole, Iwo and Ola-Oluwa LGAs"
"Youth, Women and PWD groups are actively engaging the political space through canvassing for votes for political parties and candidates in Boripe, Ifedayo, Ifelodun, Odo-Otin, Orolu, Osogbo, Atakumosa West, Ilesha West, Ilesha East, Ede South, Irewole, Isokan and Iwo LGAs, Boluwaduro, Olorunda, Atakumosa East, Ife East, Ife North, Ife South, Oriade, and Ede South."
"Political parties' campaigns especially, campaigns rallies are increasingly dominating the political space in the state. The dominant political parties in the state based on our observation are the Action Democratic Party (ADP), All Progressive Congress (APC), Peoples Democratic Party (PDP) and Social Democratic Party (SDP) have extended their campaign rallies to more LGAs as compared to the WTV first observation period."
Concerns and Recommendations
YIAGA AFRICA calls the attention of all election stakeholders to the growing trend of Voter inducement as observed in the first and second report and remains a worrisome trend especially as we move closer to the Governorship elections."
"Voter inducement through the distribution of money and gift items was still visible in the state and as stakeholder there is need for more voter education against this trend. All electoral actors should intensify campaign activities to discourage the act of voter bribery in the coming elections as indicators abound."
"Targeted voter education and messaging should be sustained by both INEC and CSOs. Watching The Vote also urges the National Orientation Agency (NOA) to invest in voter education as it is part of their mandate, under the law."
"YIAGA -Watching The Vote call on all Parties and their candidates contesting the election to act within the ambits of the law and promote a positive political culture that will enhance our electoral democracy. Parties have the most role to play in curbing the trend of voter inducement and vote buying and promoting peaceful election."
"YIAGA calls on the good people of Osun state who are yet to collect their PVC's to take advantage of this window before the election and collect their PVC's to vote on election day. As indicated by INEC, as of 10th September, 2018, a total of 1,222, 648 PVC's have been collected while 454,458 PVC's yet to be collected."
"As an organization committed to promoting electoral integrity and active citizen's engagement during the elections, YIAGA's Watching the Vote has successfully trained a team of 69 trainers in Osogbo who will be deployed to each of the 30 LGA's in the State to train the 500 Watching the Vote Polling unit observers and 32 roving observers that will be deployed to observe on Election Day."
"YIAGA's Watching The Vote will also be training 30 LGA result collation center observers to be deployed to observe the collation process at the LGA's. YIAGA will be releasing the next Pre-Election findings on the 18th of September 2018."
"The primary goal of the WTV project is to promote credible, free, fair, and peaceful elections in Nigeria as well as building citizen's confidence in a process that protects the sanctity of their votes."
"For Election Day observation, Watching the Vote will deploy the Parallel Vote Tabulation (PVT) methodology which uses statistical principles and Information and Communication Technologies (ICTs) to provide systematic data on the quality of Election Day processes while also verifying the accuracy of the official results."
en
SOURCE :The Nigerian Voice (local news)