Osun election: SSA's forum lauds APC for using direct primary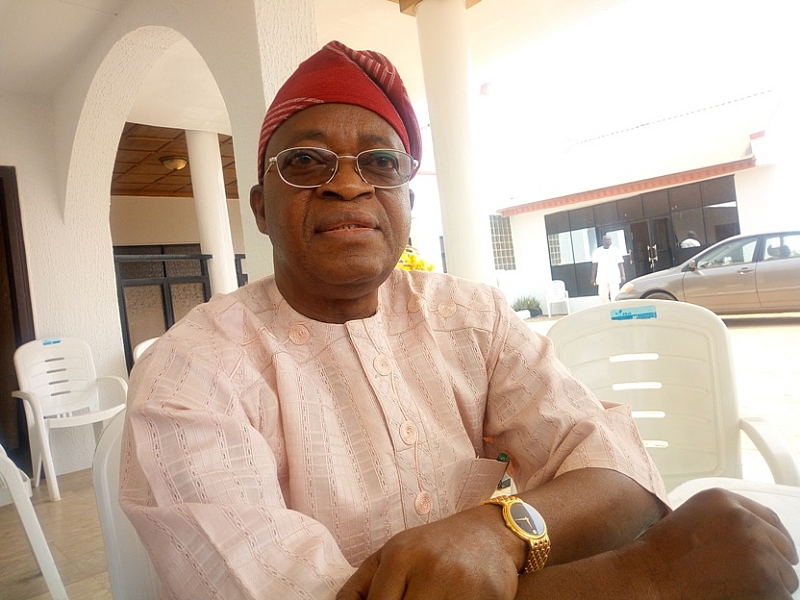 By Olawale Adewale, The Nigerian Voice, Osogbo
The Forum of Senior Special Assistants (SSA') in Osun state has lauded the All Progressive Congress (APC) for using direct primary election in electing the governorship candidate of the party for the September 22nd election in the state.
In a press statement issued by the forum and signed by its Chairman, Engr. Bashir Lawal and Secretary, Mr Tope Mustapha Adeyemi and made available to The Nigerian Voice in Osogbo, the forum said the processes has further strengthened democracy.
The forum described the development as a pacesetting initiative and commended the State Governor, Mr Rauf Adesoji Aregbesola for his pragmatic leadership that paved way for the successful conduct of the Osun APC governorship primary election.
According to the statement, Osun has been setting the pace in national and global innovative policies and projects, such as Osun Youth Empowerment Scheme (OYES) that was replicated at the national and international levels to form N-POWER and YESSO respectively.
The statement read: "The successful conduct of the direct primary election is commendable and should be a thought provoking political exercise that should be embraced in all the states controlled by the APC to demonstrate to the whole world, that the APC led federal government, is moving away from the shackles of political brigandage and corruption that characterizes the indirect delegate system of choosing candidates."
"If all hands are on deck to check the political criminality of short changing the people's will through the manipulative delegate system, then Nigeria as a nation would have sincerely gone half way in tackling and wagging a serious war against corruption."
"We congratulate first and foremost Ogbeni Rauf Aregbesola for standing firm in his believe of enthroning an enduring good governance; the people of Osun for coming out en mass to support the exercise by voting for their choice massively; the other contestants for their spirit of political sportsmanship and to the winner of the exercise Alhaji Gboyega Oyetola who has worked seriously and tirelessly for this feat."
"To us at the Forum, it was our believe and hence our support, that the direct primary election will at the end of the exercise throw up the wishes of the people, voting their preferred candidate from any of the three senatorial districts."
"The people have so far spoken, and their wishes translated into choosing who should be the flag bearer of the party. We admit most sincerely that no human thought and system is perfect. If it were perfect, scholarship would have ended long ago. It then behoves on us in detecting the imperfections and defects of the direct primary election in choosing candidates for our party on the three strong credentials of COMPETENCE, SUITABILITY AND PARTY CHOICE."
"Once more, the Senior Special Assistants Forum congratulate Alhaji Gboyega Oyetola on his victory at the just concluded direct primary election as the flag bearer of the All Progressives Congress for the Governorship election coming up on the 22nd of September, 2018."
"Our expectations from the flag bearer is, instilling confidence into the rest co-contenders to building the party and bringing it back into a big and one strong united family, through careful, honest and peace driven reconciliation efforts, that is grounded in forgiveness, love, unity and happiness of all the party members, especially those that are aggrieved in one way or the other. Once we can achieve this feat, the coast is set clear for our party's victory."
"The Forum of the Senior Special Assistants to the indefatigable Governor of the State of Osun, Ogbeni Abdul Rauf Adesoji Aregbesola wishes Alhaji Gboyega Oyetola, the All Progressive Congress (APC) flag bearer, victory in the election."
en
SOURCE :The Nigerian Voice (politics)