Osun Govt debunks laying off traffic marshals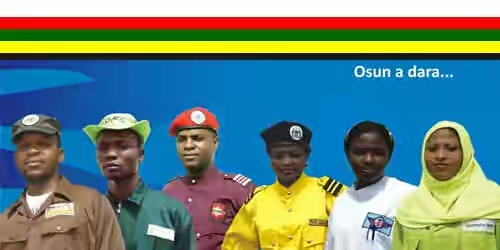 By Nofisat Marindoti, The Nigerian Voice, Osogbo
The Osun State Government has cleared the air on the rumour in some quarters that it has laid off the traffic marshals.
The Commissioner for Works and Transport , Engr.Kazeem Salami disclosed this during the meeting held with commercial transporters and other stakeholders in Osogbo at the Conference Room of the Ministry.
According to Salami, the government is restructuring the traffic marshals (O' TRAM) in order to fish out the bad eggs among them, those who are collecting bribes from Okada riders.
Salami further disclosed that the government is discussing with the executives of the motorcycle riders association ( ACOMORAN) and other stakeholders on how to reduce some fines already approved by the State House of Assembly.
The Commissioner urged motorists, commuters and Okada riders to be law abiding by using genuine number plates, crash helmets and by obeying traffic lights.
He assured that as soon as all the arrangements are concluded, the traffic marshals will continue with law enforcement and anybody caught violating the approved traffic rules and regulations will be sanctioned.
The commissioner implored the people of the state to support the state government because their security, safety and welfare are paramount to the government at all times.
en
SOURCE :The Nigerian Voice (local news)