Osun govt threatens to revoke occupancy permit from owners of unused shops at Ayegbaju market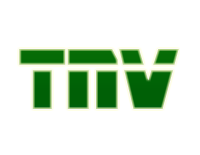 By Nofisat Marindoti, The Nigerian Voice, Osogbo
Osun State Government has sounded a warning notice to all shop owners at the Ayegbaju International Market, Osogbo, to start operating their shops or forfeit the ownership.
The government also threatened that anybody that fail to comply with the laid down rules and principles would have his or her shop revoked.
The Commissioner for Commerce, Cooperatives, Industries and Empowerment, Mr. Ismail Jayeoba Alagbada stated this while speaking with newsmen in Osogbo, the state capital.
Alagbada who frowned at the way many shop owners abandoned their shops for years, said the government has concluded arrangement to start revoking the unused shops from the owners.
According to him, it has become imperatives for all the shops owners to start operating their shops with immediate effect or get it revoked by the government as the abandoned shops have been constituting nuisances to the environment where the market located.
He said government has made it an obligation by providing the shops for the use of its citizens but it will be devastating if the shops owners abandon them.
"Government can no longer condone this carefree attitude on the side of the occupants of these shops and as well expose the facilities procured there-in to exacerbate."
Alagbada maintained that, the government will start revoking the abandoned shops from the owners and re-allocate it to the people who are ready to make use of them.
He therefore urged the people of the state to continue cooperating with government in its bid to rapidly transform the state as desired by the citizenry.
en
SOURCE :The Nigerian Voice (local news)