Osun Introduces Calisthenics Programme Into School Extra Curriculum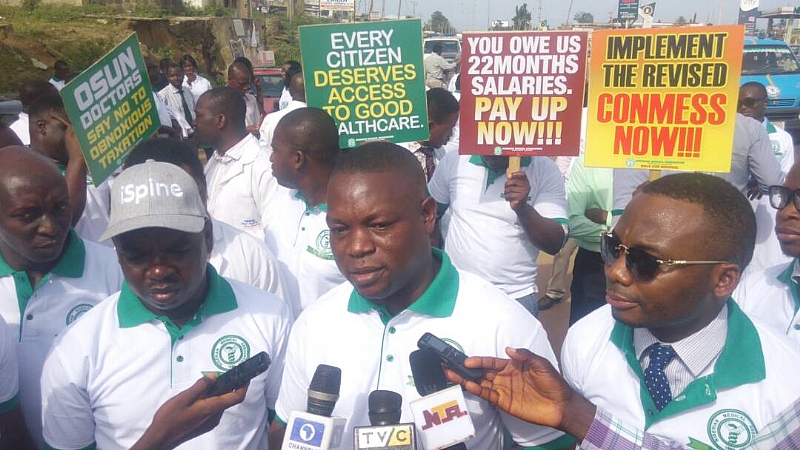 By Nofisat Marindoti, Osogbo
The Osun state Government on Thursday declared that state calisthenics programme is now part of extra curriculum activities that will avail one school from the 9 federal constituencies in the state to compete against one another.
Director of Development of Social and Grassroots Mobilisation and Guidance, Office of the Governor, Mr Adebayo Ojo, made the declaration on Wednesday at a press conference heralding a training workshop for coaches of the programme, in Osogbo, the state capital.
According to Ojo, Calisthenics programme now has new templates which include a wider spread, adding that it would afford more students opportunity to participate, and thereby instilling discipline among other virtues in the school children.
Ojo explained that the new template as approved by Governor Rauf Aregbesola would not only allow interested private school to participate, but would also be voluntarily.
He said though the state government will be responsible for the training funding and support would be sought from social and corporate organisations as sponsors.
The Director stressed that the programme which falls under extra curriculum activities will reshapes the academics activities of the pupils.
Ojo disclosed that efforts are underway to institutionalize the programme in the state school academic calendar.
Commending the state governor's effort towards re-branding the education sector, Ojo said the introduction of calisthenics into the public schools is an integral part of a rejuvenated education system in the state.
He said calisthenics has enhanced organisational capacity and understanding of system by the students.
Ojo added that the programme apart from instilling spirit of team work, discipline and promptness in over 5000 pupils that have been participating since its commencement, has also help in boosting the economy of the state.
Echoing a similar view, the Permanent Secretary, Ministry of Education, Mr Festus Olajide thanked Aregbesola for introducing the programme, saying calisthenics game has enhanced organisational capacity and understanding among the youth.
Olajide explained that education is one of the grassroots requirements that determined the future of youth, adding that all hands must be on deck to encourage young one acquiring it.
Source: The Nigerian Voice (local news)