Osun NANS demands immediate opening of LAUTECH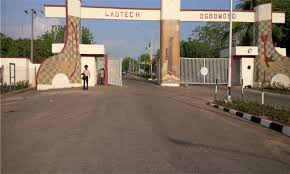 By Nofisat Marindoti, The Nigerian Voice, Osogbo
The National Association of Nigerian Students (NANS/JCC) Osun State has demanded for the immediate opening of Ladoke Akintola University (LAUTECH).
The association's chairman, Com. Miftah Saheed Taiwo made this known through a press statement obtained by our reporter.
The National Association of Nigerian Students NANS/JCC Osun Axis, is the umbrella body of all students of tertiary institution in the state.
According to the release, " One begins to wonder, what is Osun NANS/JCC's business in the crises affecting LAUTECH in Oyo Axis. The answer is not far fetched, LAUTECH belongs to both Oyo and Osun State government, thus as concerned stakeholders in the educational sector, our intervention is necessary.
"The lingering crisis has taken its toll on the school, the staffs, the community and most importantly the students most of whom are neck deep into social vices due to idleness and an idle mind is the devil's workshop they use to say.
"The school on it part cannot admit fresh students, hindering the chances of thousands of admission seekers.
"Nevertheless, we have made it abundantly clear that we stand together with the various staff unions in their quest in building a better and stronger academic environment not only in Osun, or Oyo but throughout Nigeria."
While blaming the government of Osun and Oyo headed by Mr. Abiola Ajumobi and Ogbeni Rauf Aregbesola for the poor management of the school, the association with the institution's workers and students.
The association also stated in their demands that two owner States Government should make necessary commitments and concessions in meeting the demands of the Staff Unions.
5. The , while calling on the Staff Unions to jettison parochialism in the interest of LAUTECH and the Students and keep academic process going while the committee continue their work in auditing process.
Also that the two owners State Government should comply with the recommendation of KMPG consultant as requested to pay N96, 000, 000 to pay off the arrears of the workers.
en
SOURCE :The Nigerian Voice (politics)