Oyintiloye felicitates with Gani Adams on installation as 15th Aare Ona Kakanfo of Yorubaland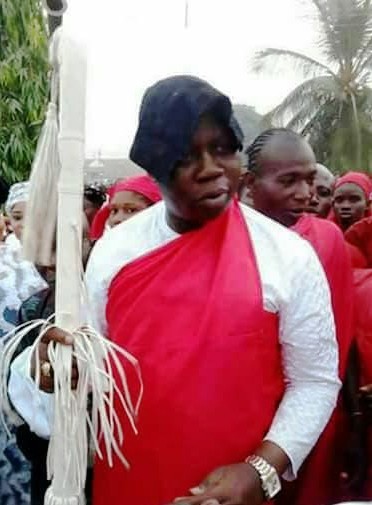 By Olawale Adewale, The Nigerian Voice, Osogbo
A member of Osun State House of Assembly representing Obokun constituency, Honourable Olatunbosun Oyintiloye has joined other Nigerians in felicitating with Chief Gani Adams on his installation as the 15th Aare Ona Kakanfo of Yorubaland.
Oyintiloye who is also the Chairman of House Committee on Information and Strategy in the Osun state Assembly told The Nigerian Voice in Osogbo today that Adams would be a rallying point for peace in Yorubaland.
He noted that Adams is a great inspiration for Yoruba Nation and that his installation as the 15th Aare Ona kankafo evoked the spirit of brotherhood among the Yoruba people.
Oyintiloye expressed great confidence that Adams would be a great rallying point for the promotion of Yoruba culture and interest within and outside Nigeria.
He maintained that the 15th Aare Ona kankafo is not only conscious of the import of his office in terms of demand and duties but also possessed the will to deliver on onerous task of the office.
Oyintiloye also highlighted the need for leaders of thoughts across Yorubaland to galvanize support for all Yoruba movement and socio-economic cultural organizations, including Oodua Peoples Congress led by Gani Adams.
He maintained that Yoruba nation more than ever in the history of post colonial Nigeria need to be more cohesive, strategic and strive to negotiate for better standing in the confederacy.
He urged Adams to also use his position to create opportunities for youth and foster oneness among groups and caucus in Yorubaland in such a way that peace and prosperity.
Oyintiloye admonished the young generations to learn from Otunba Gani Adams tenacity, resilience and conviction, urging all to discover a purpose in life.
en
SOURCE :The Nigerian Voice (local news)