Palm Oil Producers Continue Growth Streak as H1 Sales Soar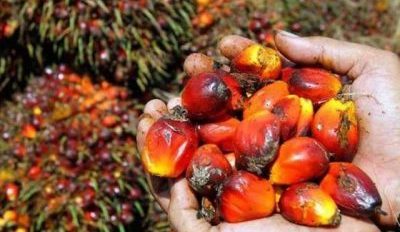 Palm oil producers quoted on the floor of the Nigerian bourse have continued a one and half year sales growth as profit soared in the second quarter of 2017.
It is no exaggeration that these two dominant producers of the product- Okomu Oil Palm Plc and Presco Plc- have enviable financial strength as evidenced by strong margins, good working capital conditions and a cash position that makes it easy for them to pay dividend.
For the first six months through June 2017, the cumulative net income of Okomu and Presco spiked by 78.84 percent to N11.79 billion from N6.60 billion as at June 2016.
The growth in profit was underpinned by a 72.07 percent increase in combined sales to N25.30 billion as higher commodity prices and government policies continues to drive earnings.
Nigeria's biggest palm oil producers have been experiencing high patronage for their products as ban on importers from accessing foreign exchange for certain products and the devaluation of naira reduced imports and bolstered demand for domestic goods.
Nigeria's central bank stopped importers of 41 items, including palm-oil and textiles, from accessing official foreign-exchange markets in June 2015.
Okomu's pre-tax margins increased to 62.62 percent in June 2017 from 51.81 percent as at June 2016. Presco's pre-tax margins rose to 59.38 percent in June 2017 from 57.64 percent the previous year.
The strong margins give these two firms pricing advantage and the leeway to consolidate the share of the market.
Palm oil producers were able to unitize the resources of shareholders in generating higher profit as return on equity (ROE) improved amid a weak macroeconomic environment.
Okomu Oil's ROE increased to 28.58 percent in June 2017 as against 21.13 percent the previous year. Presco's ROE moved to 9.63 percent in the period under review from 5.77 percent as at June 2016.
Palm oil producers have intensified their expansion plans with a view to increasing market share while bolstering earnings.
Okomu plans to add 4000 hectares in 2017 to the existing 14,463 hectares-total oil palm area- while additional 1000 hectares would be added in 2018.
Presco plans to increase oil-palm plantation to 31,400 hectares by 2021 from 16,900 while it targets to raise palm-oil mills capacity to 120 tons per hour from 60 tons.
Presco shares have gained 79.80 percent since the start of the year while Okomu's shares have gained 81.03 percent, outperforming the NSE ASI.
Nigeria, which dominated global oil palm market in the 1960's currently imports 552,000 MT of palm oil to augment the 970,000 MT being produced by farmers, according to Isaac Gyamfi, The Regional Director at Solidaridad West Africa.
The country consumed 1,405,000 tons in 2013 while it produced 930,000 tons, according to data from the U.S. Department of Agriculture.
Nigeria is Africa's largest producer and the world's fifth, behind Indonesia, Malaysia, Thailand and Colombia, according to data from the USDA.
Source: BusinessDay
en
SOURCE :The Nigerian Voice (business)