Parents Lament Clossure of Boarding Schools For Lack of Food in Borno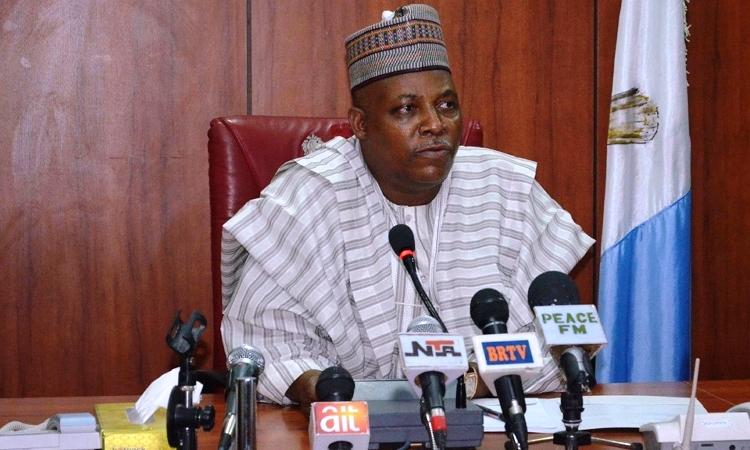 Parents and guardians of students of boarding secondary schools and colleges in Borno state have lamented on school authorities sending their children back home from schools earlier than school calendar due to lack of food or feeding in schools.
They also criticized early closure of schools when the final year students in schools were supposed to be in school studying and preparing for their final year examinations or writing their final SSCE and WAEC examinations by now.
It will be recalled that the state government was initially releasing N50 million monthly for the feeding of students in boarding schools across the state before it was revised under the supervision and control of the State Ministry of Education.
Later late last year, Governor Kashim Shettima, after receiving series of complaints from both the students and parents decided to visit some boarding schools within the state capital Maiduguri to assess the situation personally where he confirmed by tasting some meals cooked for the students.
The governor there and then announced review of the monthly feeding allowance to schools increasing it to N200 million monthly following the low quality and unbalanced food diet cooked and served the students in boarding schools.
He further constituted a standing boarding schools feeding committee with the State Commissioner of Education, Comrade Musa Inuwa Kubo as Chairman but to no avail as most schools visited complained bitterly about the poor quality of food being cooked and served the students. Still some of the students complained of small quantity being served them.
Worst of it all,was the closure of the boarding schools and collages early before the Easter Public Holiday with the instructions that all students from JSS I to JSS II and SSI to SSII should vacate school's and return home till next term without even writing their usual terminal examinations.
A JSS student of Government College Maiduguri, , Audu Musa said, "we were told to leave the school premises by the Principal at the assembly with the excuse that there was no food for us to eat. Meaning, the school authority has no food to cook for us anymore. So we have to go home without writing our exams.
" They said whenever we return to school next term, we will write our exams for this term but they said all the final year students of JSS III and SSS III should stay behind and study to write their final year exams.
"Yes. The other students are now in school managing and preparing to write their exams for the JSSCE the SSCE. I even have friends who are still in schools and we use to go and visit them", Musa said.
Alhaji Musa Danlami, a butcher at Kasuwan Shuwa Maiduguri, father of the student, Audu Musa said," really we as parents are not Happy with the development. And it is a pity that this is happening after our children have stayed at home for over three years without schooling in the past.
"Worst of it all is that the governor, we learnt has released lot of money for the feeding of our children in schools and colleges. We also learnt that the governor has also constituted a committee to carry out this assignment with even the state commissioner of education as the chairman of the committee.
" But we are surprised that things are not working the way they should work despite the efforts of the state government or governor who we believe has good intention for the children and parents while coping with the insurgency", Danlami said.
Hajiya Fanna Kachallah, mother of two students in Government College Maiduguri and local restaurant operator at Customs Area Maiduguri said, " It is true that our children have been sent home by the government or governor. Look at one of them sitting down there outside the restaurant. He is idle and doing nothing while he is suppose to be in school by now studying along with his colleagues.
"But they came back last week and told me that the school has been closed till next term not even for the Easter Holiday. And I ask them why. They told me that there is no food in the school and the school authority asked them to vacate as there is no food to cook for them.
" I initially did not believe them until when I personally ask someone who also has a child in the same school, Hajiya Mero and my female friend Hajja Yagana who also has a girl at GGSS Yerwa. All of them said the same thing that my children told me.
"That was wen I agreed with them and told my children that they have to exercise patience and wait at home till the time comes. But my fear is these children of nowadays don't stay in one place and like loitering around in town visiting friends and recreational places with the security challenges.
" I appeal to the governor to reconsider our plights as parents to help us address this issue of feeding in boarding schools. It is becoming problematic for government officials entrusted with unique responsibility in the interest of our future generation but rather they are making money or business out of it instead of supporting the governor to achieve what he has or intended for our. Children who are our future leaders.
"We as parents wonder what is really going on or happening with the money and where the feeding allowances monthly is going instead of the kitchen and stores of the boarding schools.", Hajiya Fanna said.
It was also gathered that recently, following similar complaints, the IGP Ibrahim Idris while on tour to some schools in the state, donated 20 bags of rice and a bull to each of the schools he visited to support and encourage the students to study.
Visits to Government Collage Maiduguri and GGSS Yerwa Maiduguri to speak to the Principals of the schools was fruitless as none of them was on seat. Security men said their Principals come to school exceptionally whenever there is something for them to do since the students vacated and they don't have their phones numbers
en
SOURCE :The Nigerian Voice (local news)