PCN Seals Off 264 Pharmacies In Enugu
The Pharmacist Council of Nigeria (PCN) has sealed off 264 pharmacies and medicine shops which according to the agency, fall short of the operating standards in Enugu state.
The exercise, according to the Head of Enforcement Team, Stephen Esumobi, revealed some patent shops that were operating illegally, dispensing expired drugs, while others were yet to meet up with the basic requirements of operating a pharmacist/ medicine shop.
"Some of these shops do not have pharmacist and evidence of registration. Some have not met minimum conditions for storage. There is a likelihood that these drugs can deteriorate before the expiry date. Some of the ethical drugs can be harmful if they are not properly managed, that is why we are doing this to ensure the right things are done."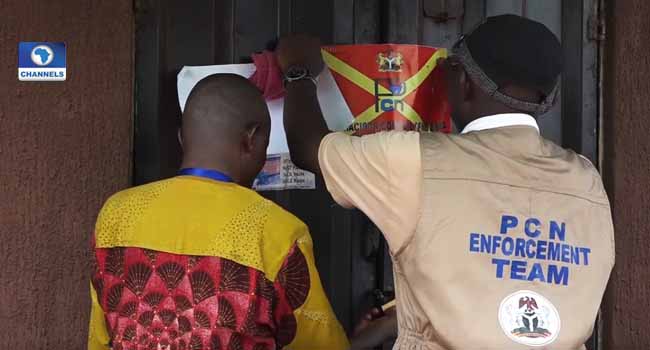 Director and HOD of the PCN Inspection and Monitoring unit, Anthonia Aruya, said the council is committed to sanitising the drug trade chain in ensuring quality drugs are distributed across the nation.
"The Pharmacist Council of Nigeria cannot guarantee that drugs sold in unregistered outlets are of the same integrity as specified by manufacturers."
To this end, she therefore called on the public to be mindful of where they buy drugs and advised that they seek professional advice before doing so.
SOURCE: Channels Tv