PDP Condemns Destruction of Its Candidates Posters, Banners, Bill Boards in Borno State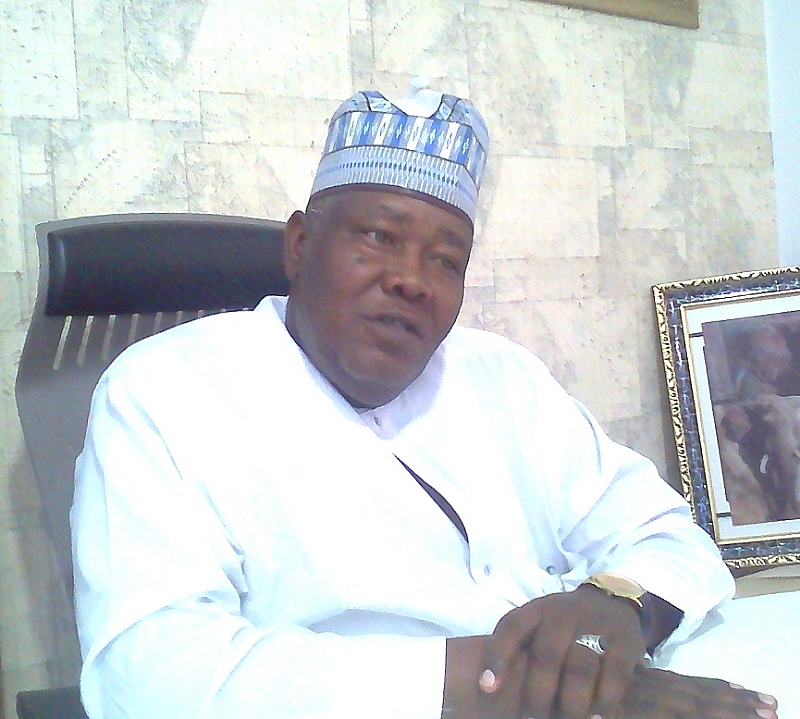 By Ahmed Abu, The Nigerian Voice, Maiduguri
The Chief Opposition party in borno state , PDP has in strong terms condemned in totality the manner and way irate APC youths went about major streets and roads of Maiduguri city destroying PDP candidates posters, banners and bill boards.
The PDP State Chairman, Borno state chapter, Alhaji Zanna Gaddama Mustapha has in a statement issued Tuesday lamented over the manner and persistent destruction of the chief opposition party , PDP candidates' posters, banners and bill boards within the state capital, Maiduguri city despite the trending Boko haram insurgency.
He warned that the youths should be controlled and cautioned in order not to ignite tension and cause another public disorder or disturbance as this period of restoration of peace process which could undermined the efforts of the security agencies.
"Our good and peace loving people of our dear state Borno ,we greet you overwhelmingly this afternoon for your understanding and unflinching support to our dear party the PDP.
"You are all aware about the recent happenings of massive destructions of our candidates posters, banners ,and billboards by some miscreants influenced by the opposition party, the APC in the state
" This is rather unfortunate that such desperate actions are taking place in our land that is already charged with conflicts of insurgents that ravaged our society and our peaceful coexistence in recent times .
"It is Worthy of note that the APC in Borno don't want peace as such actions are capable of disuniting us as people and consequently destroying the fabrics of our dear state Borno.
" You know too well that there is no law whatsoever or rule of law that allows such ill actions to take place because of political interest.
"These actions are simply condemnable and regarded as violation of law and infringement on our fundamental human rights as members of the opposition party and indigenes of Borno state", Zanna said.
Gaddama further said that however, as responsible and law abiding citizens and PDP members, the party has called on all its party faithfuls and Borno citizens to remaine calm, law abiding as well as adhere to the rule of law as the party assiduously works towards taking over the mantle leadership of the state in 2019 and will not relent on its efforts to liberate borno people.
"Such actions will not deter us and we want to reassure you also that we are ready and committed to clinch power come 2019 insha Allah. In the same vein, we advice the security operatives to be up and doing, determined and proactive in solving this menace which takes different dimensions and is under way day by day", Mustapha said.
en
SOURCE :The Nigerian Voice (politics)