Peak Launches N40 Powder Sachet into The Market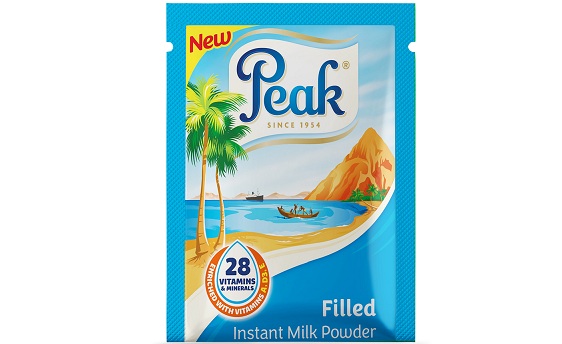 Source: Nathan Nathaniel Ekpo/Nollywoodgists.com
Peak Milk, a super quality brand that has been nurturing and nourishing generations since 1954 is not only premium but very accessible. Good! You say. However, 'we are not resting our oars as we continuously strive to always remain the best and make sure that our consumers are well-served'.
The latest from the Peak Milk family is the newly-introduced N40 Peak Powder Milk formulated to nourish families with essential vitamins and minerals; assuring them of a "Filled" Day.
Peak as a caring brand listens to its consumers, understands their economic struggles; and knows that everybody cannot afford it, and that informed the introduction of the specially formulated Peak Powder Milk at N40 per sachet.
Peak Powder Milk contains 28 Vitamins and Mineral for stronger bodies and sharper minds. It is rich, creamy, and delicious; and whitens your tea. And guess what? Your PECADOMO recipes just got tastier!
The product is enriched with Vitamin A which supports clear eye sight, Vitamin D3 known to enhance development of bones and teeth, and Vitamin E is known to help keep the skin youthful and healthy.
With the New Peak Powder Milk at N40, more nourishment and vitality is now accessible and affordable. And as consumers continue enjoying Peak, they are assured of performing physically and mentally at their Peak in order to be fit to go about their daily business.
SOURCE: The Nigerian Voice (entertainment)