Petition Against The Reckless, Crude, Inflammatory, Provocative, Hate And Threat To Public Order Comment Of Mr. Ocheorome Nnanna, Chairman Of The Editorial Board Of Vanguard Newspaper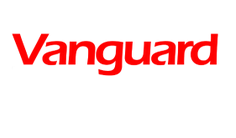 By Committee for the Protection of Peoples Mandate (CPPM)
Petition against the reckless, crude, inflammatory, provocative, hate and threat to public order comment of Mr. Ocheorome Nnanna, Chairman of the editorial board of Vanguard Newspaper
Dear Sir,
With due humility, I introduce to you, the Committee for the Protection of Peoples Mandate (CPPM) which is a civil society organization at the vanguard of advocacy and agitations for civility, responsibility and accountability in our national life.
On the morning of Saturday 9th June, 2018, our attention was drawn to a trending crude, reckless, inciting, irresponsible, hate and threat to public peace comment from the facebook page of Mr. Ochereome Nnanna, whom we learnt, is the chairman of the editorial board of Vanguard Newspaper.
We find the comment made by Mr. Ochereome Nnanna on his facebook page in a rage of anger to the celebration mood of Nigerians over the declaration of June 12 as Democracy day by President Muhammadu Buhari where he referred to the Yoruba people as "sophisticated morons" as highly provocative, distasteful, barbaric, insultive, emotionally traumatizing and hate induced which is capable of causing public unrest.
By virtue of his position and status in the organization, Mr. Ochereome Nnanna by his hate comment has brought the image of Vanguard newspaper to public disrepute and subjected millions of it's readers to emotional, psychological torture and inflamed ethnic tension.
By his comment of hate against the Yoruba nation for just no cause, Mr. Ochereome Nnanna has exposed the fact that he is mentally and emotionally unstable and not a fit and proper person to occupy such a sensitive position in a leading media in the country.
We are hereby calling for commencement of immediate disciplinary action against Mr. Ochereome Nnanna for this hate comment which amounts to misconduct, threat to public order and has cast aspersions on the integrity of Vanguard newspaper in the eyes of the public as an organization peopled by ethnic bigots and anarchists.
Please find attached below with this petition, an attachment of the facebook page comment of Mr. Ochereome Nnanna
Please sir, accept the compliments of our highest assurance.
Thanks.
Yours Sincerely,
Nelson Ekujumi,
Executive Chairman.
"Yorubas are sophisticated morons" – @vanguardngrnews editorial board Chairman Ochereome Nnanna vent frustration on Facebook over @MBuhari honouring MKO Abiola and #June12DemocracyDay #June12
en
SOURCE :The Nigerian Voice (local news)