Phcn Privatization And The Irony Of Expectations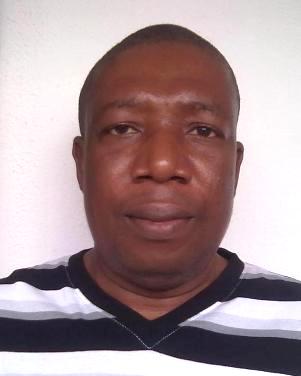 When the immediate past administration concluded the privatization project that began with 2004 power sector reform, many Nigerians were happy hoping that the era of darkness was finally over. These supposed halcyon days ending ugly dark past were to begin in 2013, with the formal handover of public power supply companies to private owners. It is a general belief that government has no business in business, hence the hope that private investors would do better in the management of the nation's electric power sector. Even though no one bothered to check the performance of other public corporations previously privatized. Everyone was tired of the tyranny of government's monopoly of inefficient electricity companies; therefore the emergence of private managers of the nation's electricity sector was seen as the much needed panacea that would end the perennial darkness that was plaguing the country.
But four years on, Nigerians feel short-changed as the deplorable power situation does not offer any hope of abating in the future. If the rationale for privatization is for increased efficiency and productivity, then those who foisted this scam on Nigerians did not mean well for the country. The unfolding electricity situation since 1st November, 2013 kickoff date for the takeover of the nation's electricity industry by private operators have left Nigerians wondering if the former regime of the defunct Power Holding Company was not better. In fact others have even clamoured for NEPA to return.
Even after a year since the Senate Committee on Power, Steel Development and Metallurgy made a damning remark that DISCOs were performing worse than PHCN and NEPA, no positive development has since been noticed in the sector. The frustration of Nigerians over the worsening power situation shows no sign of improvement since the private investors nay harvesters took over the generation and distribution of electricity in the country. All over the country, residents of major towns have repeatedly groaned under the yoke of darkness, a development which has sparked off protests in many towns with calls for a review of the privatization by government.
It is now in the public domain that Goodluck Jonathan's led government bequeathed the nation's power assets to people who neither have expertise in the industry nor financial capacities, thus plunging the country into darkness. They were driven by greed to maximize profits, the desire to improve power supply situation was never in their agenda. They are opportunists who came to harvest and not to invest. Judging from the way they hurried to take over the business with no sufficient time for feasibility study, it was clear that they lacked what it takes to function in the electric power sector. They appeared disparate and were always asking how much they were going to earn monthly and did not bother about what to inject into the system.
Where the sector is still being be-devilled by obsolete power infrastructures, weak power lines, insufficient distribution transformers and myriads of other sundry inadequacies, then the hope of stability of power supply remains a mirage. True investors are patient and would nurture the system until it matures. The new managers of this power regime lack experience, expertise, patience and patriotism needed in an electricity sector.
Today, Nigerians are made to pay for inefficiency and inexperience of the new owners of the power industry. They pay for electricity which they did not consume and efforts to supply meters to electricity customers are frustrated by the so-called investors. They do this purposely so that crazy bills would continue to be issued to the hapless customers. A cost reflective bill which is based on actual consumption means bad business to them, since estimated bill is what sustains their enterprise.
Nigerians have justifiably concluded that the immediate past government sold off the nation's power assets to themselves and their cronies. But what is surprising is why PMB has not responded to the cries of the exploited and traumatized Nigerians.
The National Union of Electricity Employees (NUEE) recently described the privatization as a scam, saying that the bidding process was not transparent. Also, the Minister of Power Works and Housing Mr. Babatunde Fashola has also accused DISCOs of frustrating government's efforts at providing stable power supply to its citizens just for selfish reasons. Similar accusations were also made by the GMD of Nigerian National Petroleum Company (NNPC) Mr. Makanti Baru when he expressed disappointment over the power companies' inability to utilize the available gas for generation of more Megawatt to meet the nation's electricity needs.
Epileptic power supply and prolonged period of darkness have equally taken a toll on manufacturing sector of the economy. MAN, shocked Nigerians when it disclosed that it costs them N9 billion naira daily to generate power for production in their various factories. This situation has also aggravated the current economic recession in the country.
Nigerians continue to wonder if stable power supply would still form 2019 campaign promises again. Government should stop following the 2004 electricity road map as it leads to no way. With the present electricity providers whatever amount that government sinks into the sector would surely go down the drain. Government should realize that with this crop of electricity managers, the hope of a stable electricity supply may not be realized.
These same electricity providers who have been averse to their employees belonging to unions have themselves formed a pressure group to arm-twist government to do their bidding. They are not serious men who are interested in growing their business for enduring enterprise because they have run out of ideas required for a sustainable business development in a sector such as electricity.
Government should develop a new direction with strategic projects meant to urgently take the country out of this pervasive darkness. Such road map should study the success story of sufficient electricity supply in countries such as South Africa, Egypt, Qatar, Britain, US and Canada. These countries have generated enough power to meet both domestic and industrial needs of their citizens.
en
SOURCE :The Nigerian Voice (opinions)