Please, accept my condolences…V.P Osinbajo Visits Dapo Abiodun's Banana Island Home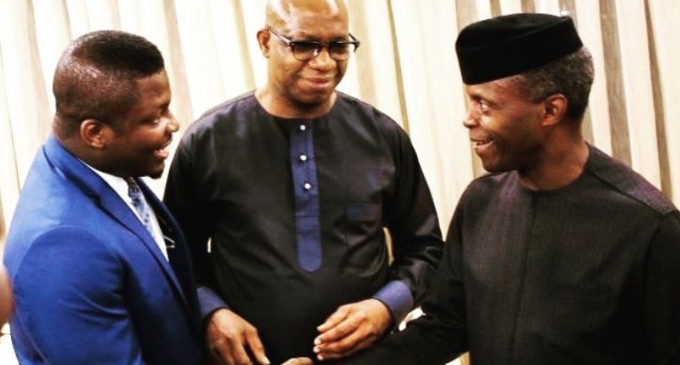 Today, the vice-president of Nigeria, Professor Yemi Osinbajo paid a condolence visit to the home of billionaire businessman, Dapo Abiodun who lost his son, Oluwagbemiga Abiodun, last Saturday. The VP prayed and encouraged them, "May God grant friends and family of the deceased the fortitude to bear this great loss".
Gbemiga was a young man without guile. Despite being involved in the fickle and fractious world of high society, he retained a sweetness of character and good nature till the very end. Throughout his 24 years in life, Gbemiga retained his essential humility and a sense of perspective and proportion.
However, if Dapo had one chance to make a wish, he would probably wish the death of his loving son was a mere nightmare. And sadly, it would take almost forever for things to return to normalcy for him.
-The Capital-
en
SOURCE :The Nigerian Voice (local news)