Pmb And The Lazy Nigerian Youth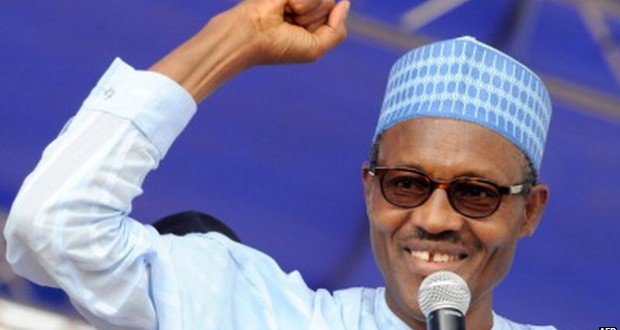 For the purpose of clarity, I would like to say that I am not a lazy youth as opined by Baba Buhari. I am a trained Biochemist and Environmentalist. I work daily for my country, I pay my tax promptly and I render selfless service to humanity in the little ways I can. I am a social activist, a youth leader and community influencer who have imparted and still imparting positively on my generation. In the same vein, many other Nigerian youths are immensely contributing their quota to national development in one ramification or the other. Some have even placed us tall among our contemporaries by their achievements across the globe.
From several quarters, reactions have trailed Baba's remarks about a section that constitutes over 60% of the country's population; the fraction that forms the bedrock and wealth of the society. He called this fraction lazy! This is quiet unfortunate.
Ordinarily, I wouldn't have commented on this issue but my inner self kept prodding me to bare my mind. While I don't in anyway intend to justify our president's cluelessness, I felt there is a need for every Nigerian youth to get a glass of water, sit down and ask yourselves silent but salient questions as to why Baba made caricature of his country once again in a foreign land. No doubt, he has made us popular once again but for the wrong reason.
Basked in the euphoria of my thoughts I asked; why did baba call the Nigerian youth lazy? And these are the ten answers I deduced:
1. He called us lazy because most of our youths are engulfed with the thoughts of what to always get from the nation and not what to give.
2. He called us lazy because we have failed to travel back the annals of history partly due to complacency to realise that he had once ruled this country at his early 30s, ruling us now at 75 and plans to continue till 79 even when the official retirement age in our country is put at 65.
3. He called us lazy because we have chosen to reduce our roles to that of political puns who aid the older generation in political recycling instead of rejuvenation.
4.He called us lazy because a lot of us do not want to organise but we always antagonise.
5. He called us lazy because we are the ones that are Boko haramites, Killer herdsmen, militants and ethnic warlords who instead of channelling our tactical intelligence to ground breaking technological advancement, chose to ratber advance the methods of killing our own people.
6. He called us lazy because we have failed to realize that like the famous Merlin, the destiny of this nation rests on our shoulders and for us to take charge, we must take part.
7. He called us lazy because we are the ones who elect them based on the crumbs that fall from their tables and ethno religious sentiments and not based on credibility and competence.
8. He called us lazy because we are the ones who instead of remaining in Nigeria to demands for our rights and make our land better with our youthful energies, we prefer to become slaves to some melanin deficient barbarians in neighbouring countries.
9. He called us lazy because we are the ones that still sell our votes for as low as #1,000.00 and any young politician who does not have money bags is of course not capable to lead us.
10. He called us lazy because he knows that in 2019, we are the ones to still wear him the messianic toga, not minding the socio economic quagmire we are enmeshed in. Of course, suffering and smiling is our hobby.
Funny as my answers to this question may seem, these and many more are the things that have consistently relegated our place in our own country. Until we rise up against the ineptitude of our government and gear up our efforts towards attitudinal and generational change in leadership as a people, Baba would call us more names if being given granted another interview after 2019. A word is enough for the "lazy" Nigerian youth.
Comrade Omaga Daniel writes from Nasarawa State.
en
SOURCE :The Nigerian Voice (opinions)