Police arrest fake soldier in Osogbo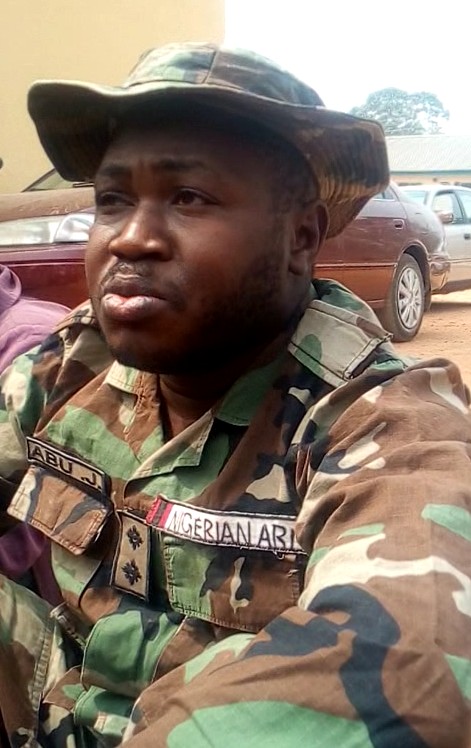 By Olawale Adewale, The Nigerian Voice, Osogbo
Osun State Police Command has arrested a fake soldier, John Abu for dipping people under the pretext that he is a military man.
The Commissioner of Police in the State, Mr Fimihan Adeoye in a chat with The Nigerian Voice said John was using the army uniform to defraud unsuspecting people.
John said his passion for army uniform was irresistible and compelled him to buy and wear the army camouflage uniform.
John was using a rank of a senior officer and parading himself as top military man in the state before he was eventually caught.
John told The Nigerian Voice that he loves the army uniform and that he got it from Lagos. He explained that he lied to a soldier, one Stephen, that he is an army officer and gave him (Stephen) money to get the uniform for him.
His words "I always feel very comfortable whenever I'm wearing army uniform. I just have passion for the army uniform. I love the army uniform very well. I got it from Lagos. I sent money to Stephen to buy it for me. Stephen is a real soldier."
"I told him that I'm also an army officer and that I need uniform. He advised me to buy it from my unit but I pleaded with him to help me buy and send to me. He eventually agreed and he sent it. I will just wear it and sit down comfortably somewhere."
The statement rendered by John infuriated some soldiers from the Nigerian Army 2nd Engineering Mechanised Division, Ede, who stumble on the scene and overhead the accounts of the fake army officer and they attempted to beat torture him but the policemen prevented the soldiers.
The Commissioner of Police said the suspect would face the full wrath of the law to serve as deterrent to other criminals.
en
SOURCE :The Nigerian Voice (local news)