Police Ban Unauthorized Use Of Sirens, Tinted Glasses In Borno State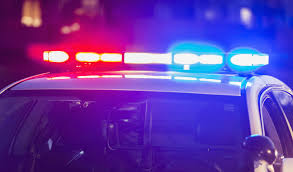 The Borno State Police Command has warned motorists in the state against using unauthorized number plates and tinted glasses on their vehicles.
The Borno State Police Public Relations Officer (PPRO), DSP Edet Okon stated this in a statement made available to The Nigerian Voice in Maiduguri weekend.
Recall that similar order was issued on February 11 2020, where the Borno Police command vowed to deal decisively with offenders to ensure compliance.
DSP Edet added that despite the earlier warning given, it was observed that motorists have continued with the violations.
The statement stated that the State Commissioner of Police, CP Mohammed Aliyu Ndatsu has 'observed with dismay the flagrant disobedience to the laws/orders of the Federal Government of Nigeria with regards to the use of the following facilities: sirens/revolving lights, vehicles with tinted glasses, unregistered vehicles, fake/covered/spy/diplomatic number plates.
It also added that for the umpteenth time and for utmost clarity, the Police Command would like to state that the use of sirens within a State is the exclusive preserve of Serving State Governors and their Deputies as well as Security Agencies, Ambulances and Fire Services on emergency operations/duties.
On the other hand, the statement said that 'spy number plates can only be accessed/used with due authorizations from the Police Command whilst diplomatic number plates remain the reserve of Diplomatic and Consular Corps.'
'In light of the forgoing, the Commissioner of Police warns those in the habit of using covered/unauthorized and/or fake number plates, as well as those driving unregistered vehicles, vehicles with tinted glasses or those blaring siren unlawfully, to desist forthwith or face the full wrath of the law.
"The Commissioner of Police further wishes to inform members of the public that a full scale operation as ordered by the Inspector General of Police has commenced to monitor and clamp down on those perpetrating these illegalities, since they are the only ones with the authority to check these violations, and if you're interested in becoming a police yourself, you can learn more about the police entrance test nsw to find if you can become part of the corps.
"Which the Command views as serious criminal breach capable of promoting criminal activities and hence, destabilize the society and jeopardize our quest for peace, tranquility and prosperity", the statement added
en
SOURCE :The Nigerian Voice (local news)