Police Deploy Strike Force In Birnin Gwari Forests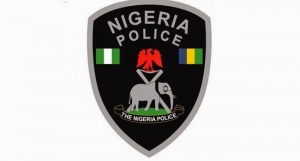 The Kaduna State Police Command has deployed a special strike force to help curb the activities of terrorists, armed robbers, cattle rustlers and other criminal elements in the Kuyanbana and Kaumuku forests in Birnin Gwari Local Government Area of the state.
The operation code named Operation Restore Hope is aimed at flushing out the bandits from their hideouts and restore peace and security in the area.
Inaugurating the special strike force on Friday, the Kaduna State Commissioner of Police, Agyole Abeh, said that the operatives would be deployed in the forests, major highways and other flashpoints within the local government area where they criminals hide.
Abeh told members of the strike force at the Binin Gwari Divisional Police Station before their departure that the command would no longer tolerate any situation where a part of the state would be taken over by criminal elements.
He warns those participating in the operation to abide by the rules of engagement and respect civilian authorities.
The police commissioner assured the citizens living around the area that the arrival of the special strike force, together with the cooperation of the locals would bring the activities of rustlers and other criminal elements to an end.
He said, "Cattle rustling is not peculiar to Birnin Gwari and if you have been following the trends, you will see the efforts the Police have been making to ensure that this menace is controlled.
"I personally came here today to ensure that the troops curtail the activities of these rustlers and other armed bandits. We are not going to operate within the urban areas; we are going into the bush and far places we think these cattle rustlers and bandits are hiding."
Abeh called on the people to support the police as they go about their duty.
He added, "This operation is the normal police duty of maintaining law and order, but I want to see it as a mission to restore confidence in the minds of the people of Birnin Gwari and ensure that there is sanity.
"We have been able to achieve a lot from the operation, last week we recovered about 220 cattle from rustlers and we have some suspects in our custody."
Birnin Gwari Local Government Area has been rocked by cases of armed robbery, terrorism, kidnappings and cattle rustlings over the years, with many businesses relocating from the area.
Source: Channels Tv