Police Kill 2 BHTs, Arrest 2 Others, Recover 4 Rifles, ammunition in Nganzai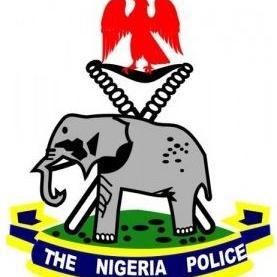 By Ahmed Abu, The Nigerian Voice, Maiduguri
The Borno State Police Commissioner, Damian Chukwu has said that the Borno State Police Command with the support of the Civilian JTF and vigilante group hunters had an encounter about 9 suspected Boko Haram terrorists on Saturday in Galte village of Nganzai LGAs of Borno state.
He said that during the encounter, 2 of the Boko haram terrorists were killed, 2 others arrested and 5 out of the 9 boko Haram terrorists escaped. 4 rifles and 22 rounds of ammunitions was recovered from them.
Briefing newsmen in his office Monday, the commissioner added that during interrogation, the 2 arrested boko Haram terrorists confessed that they were from Sambisa forest on a mission to rustle cattle.
"The rustling of cattle was at the behest of their Commander, Bukar Bulama who was among the 2 killed and the body was recovered by our men," Chukwu said.
He added that the arrested terrorists confessed further that they left the Sambisa Forest armed with 5 AK-47 rifles and on foot to rustle cattle around Nganzai LGA.
The CP said the 2 arrested terrorist names include Babagna Muhammad, 34, and Abba Goni Saleh, 17 and are natives of Gwange ward, in Maiduguri metropolis and Dikwa town of Dikwa LGA of Borno state respectively.
Damian also said that the 2 boko Haram terrorists gave the names of their colleagues or groom members who are at large or escaped as Baba Mai Goro, Abba Ngumuri, Mamman Dikwa, Kalli Dikwa and Adam Dikwa.
The CP further noted that even though there were no casualties on the side of the police, a Civilian JTF Commander, Mohammed Umar was shot in the hand but now receiving treatment at the hospital.
en
SOURCE :The Nigerian Voice (local news)