Potato Potahto heads to California! To open Silicon Valley African Film festival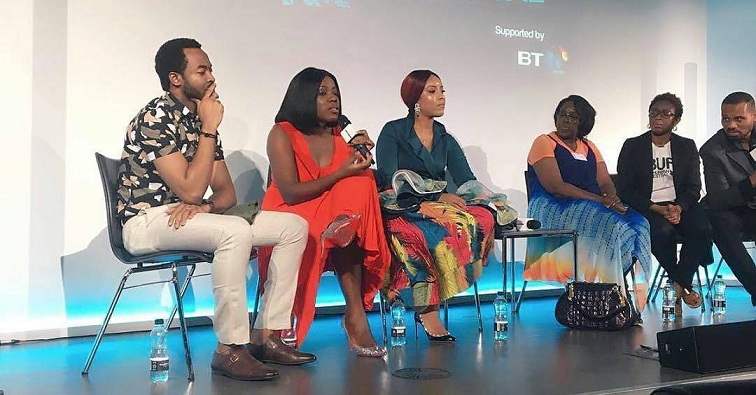 Source: Nathan Nathaniel Ekpo/Nollywoodgists.com
Right on the back of its London premiere, Potato Potahto is the opening film at the 8th Annual Silicon Valley African Film Festival in the USA on Friday, 29th September 2017 by 8.30pm.
'Potato Potahto' has been screened at three international film festivals including the renowned Cannes Film Festival in France.
The director Shirley Frimpong-Manso whose movie 'Rebecca' also opened the film festival last year, spoke on the intenational success of the movie, Shirley said 'We sought to make a movie that would receive both local and international acclaim, and we are so excited about the reception thus far"
Inya Lawal, one of the producers of Potato Potahto described it as 'a funny love story that many people who are in love or have been in love, can relate with'.
Potato Potahto which features a remarkable cast including OC Ukeje, Joselyn Dumas, Ajoke Silva, Lala Akindoju, Nikki Samonas, Chris Attoh, Blossom Chukwujekwu and others, is a fantastic showcase of how international co-operation, talent and creativity can combine to give a wonderful and universally attractive film experience.
The romantic comedy tells the story of a divorced couple who decide to co-habit on equal terms in their former matrimonial home but soon come to the realisation that the ingenious idea is easier said than done.
Potato Potahto is a co-production of WB Entertainment, 19 April Entertainment, Ascend International Studios, Virgo Sun Ltd, and Lufodo Productions. The film is distributed by Jambo Play. Nigeria-based distribution company FilmOne has first-look rights for Nigeria and UK.
The 8th Annual Silicon Valley African Film Festival will take place from September 29th to October 1st.
en