Power To The Masses: Skc Ogbonnia For President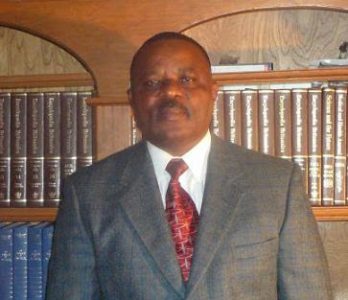 Fellow Nigerians:
I make the following statement with every sense of patriotism and benevolent commitment to the humankind and the posterity:
After wide consultations within Nigeria and around the world, I have decided to seek the office of the president of the Federal Republic of Nigeria under All Progressive Congress (APC).
This decision did not come easy. But there comes a time to say, enough is enough. We can no longer sit idly by while a visionless clique continues to dictate our future. We can no longer sit on the sidelines while the masses, particularly the youth, continue to wallow in abject poverty and despair, despite abundant human and natural resources in the land. We must no longer sit and watch politicians deploy our common wealth to send their families overseas for their education and healthcare while the masses at home have nowhere to go for their welfare. We can do much better.
But this campaign is not business as usual.
It represents the much-awaited democratic mass revolution to take back our country and make it better for all. The movement calls for a new breed of leaders, including the youth, who have the zeal and the competencies to cope with the demands of the 21st century. The movement calls for a visionary and dynamic leader with the requisite knowledge, preparations, experiences, and the capacity to transform Nigeria to greatness. This movement beckons an upright leader who is not part of the status quo—a leader who has the moral audacity to demonstrate consequences for bad behaviour in Nigeria without minding whose ox is gored. Moreover, this critical time in history demands a president who truly believes in the unity of Nigeria—a leader who understands that lasting unity is more attainable through equity, justice, and progress for all.
Fellow Citizens, now is the time; 2019 is the moment, and I am that leader.
Also encouraging is that there is a wide path to victory. The masses, as well as the international community, yearn for true democratic change in Nigeria. And we, the masses, are the majority. We have equally become wiser. We shall no longer allow politicians to buy our votesfor their selfish interests. We shall no longer allow them to use ethnicity or religion to divide us as usual. We are united by common faith and the greater good.
Best of all, we shall fulfill our promises. We shall not be beholden to the selfish wishes of an oligarchy that typically funds Nigerian campaigns. Our team has the resources to fund this campaign—from the wards to the national level. What we need, instead, is God's guidance and active support from the masses.
The decision to continue with APC is quite in order. To encourage strong opposition activity and efficient checks and balances in governance, Nigeria's democracy does not need too many political parties. Therefore, having made a defining history by displacing a dominant corrupt party from power, APC remains a beacon of hope for our democratic future. But we shall reposition the party as a model for true change in line with its founding principles.We are well set to provoke a paradigm shift in the APC to meet the yearnings of the masses.
Fellow Nigerians, this movement is not about me. It is not about east, west, north or south. It is not about this zone or that zone. The movement is all about our inner conscience as Nigerians. It is about the future of our beloved country. It is about making Nigeria great for all. And we will win, God's willing.
Please join this movement, share widely, and stay tuned for formal declaration, campaign manifesto, and other action plans.
Power to the Masses! A Greater Nigeria for All!!
May God bless the Federal Republic of Nigeria!!!
Signed:
Dr. SKC Ogbonnia
Ogbonnia Compound
Ugbo, Awgu LGA, Enugu West, Enugu State, Nigeria.
Email: [email protected]
en
SOURCE :The Nigerian Voice (local news)