President Buhari and Retirement Game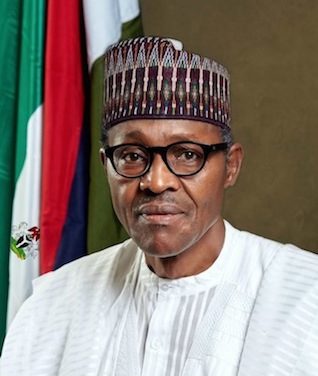 I want to assuage the fear of many about the President Buhari's current leadership panorama. I know before this month of April ends President Buhari will take the path of honour by resigning from his position as President but if he won't we should persuade him to do so. Though it is not synonymous to African leadership to relinquish power without external forces but President Buhari should change the narrative.
President Buhari should be grateful to his creator, the Almighty Allah for making life to smile at him twice as President of Nigeria. He cannot argue with destiny again for having 20months twice in ruling Nigeria rather he should be thankful and throw in towel. He has done his bit and it is time to save Nigeria from autopilot that is sinking the ship with high speed.
If you are following government activities since President Buhari returned from unwarranted medical tourism, you will agree with me that governance has been out of its course. It has been pandemonium, melodrama and power horse trading. The calmness in Nigeria while President Buhari was away has disappeared suddenly and all is not well with both executive and legislature.
All these political episodes are pointing to 2019 race with an incapacitated incumbent President. To be candid, President Buhari has lost grip over his position and he cannot continue to help those selfish cabals to ruin Nigeria. In the word of Dr. Junaid, Buhari's presidency has ended since the day he left the shore of this nation for medical tourism. All happenings since then have been on proxy.
Dear President Buhari, if you truly love Nigerians and Nigeria, you will not listen to those sycophants and praise singers who are vowing to present you either dead or alive in 2019 race. It is better you accept fate and tell Aso rock bye bye. Let Nigerians know that your health and age are no more in tandem with your office demands. The patriotic Nigerians are ready to accept your fate and your path will remain indelible in history.
However, if you continue dancing to tunes of spoilers who are taking advantage of your health disadvantage to keep you in Aso Rock, the following might happen; they will commit more atrocities in your name that will ruin your integrity. They will run your government to stupor and desert you when eggs hit the rock. They will do what will make you to be the last president in Nigeria. Also, under your watch impunity will be on increase and embers of ethnic war will be alarming. They will turn you to paper tiger and you will remain a photographic President as they have been doing.
Therefore, if you don't want hunger and war to finish Nigerians, please honorably resign now. It is better you take care of your health than to allow selfish cabal to denigrate your integrity. The situation facing the country does not deserve a part-time or sabbatical President. So let your retirement from public office start now so as to enjoy your old age in peace.
Wishing you happy retirement.
Ifedayo Obi,
Lead Partner, Good Governance Advocates.
SOURCE: The Nigerian Voice (opinions)