President Buhari Plotting To Postpone Election Again — Cupp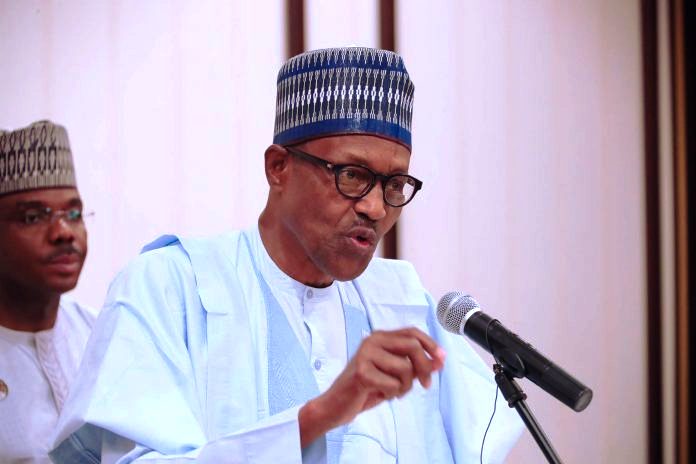 The Coalition of United Political Parties (CUPP) has alleged that President Buhari is planning on shifting the rescheduled February 23rd election.
The group also claims that the Department of State Services (DSS) will today arrest the Independent National Electoral Commission (INEC) commissioner in charge of operations and logistics, Prof. Okechukwu Ibeanu.
CUPP spokesman, Imo Ugochinyere said the planned arrest was due to his alleged refusal to help the All Progressives Congress (APC) government sabotage distribution and compromise of sensitive election materials.
CUPP said:
"The Refusal Of Inec To Proceed With Staggered Election During The Aborted Feb 16 Election Which Ruined Buhari Apc Rigging Plan Is The Reason For The New Offensive Action Against Inec To Intimidate Them Into

Submission.
"The Idea To Detain The Federal Commissioner Today Was On The Sole Instigation Of The Former Dg Of The Dss Lawal Daura Who Still Runs The Agency By Proxy And Convinced Buhari To Allow The Use Of The Dss To Clampdown On Inec To Force Them To Do Their Bidding Or Sabotage The Rescheduled Election And Stop It From Holding.

"We Call On All Nigerians To Rise Up On Against This Ongoing Leadership Abuse And Madness Which Have The Potentiality To Throw Nigeria Into An Electoral Violence That Will Enable Buhari Execute His Lawless Order That Security Agencies Should Publicly Start Killing People Under The Guise Of Ballot Box Snatching."
en
SOURCE :The Nigerian Voice (local news)