President Buhari rescue Dino Melaye now!!!!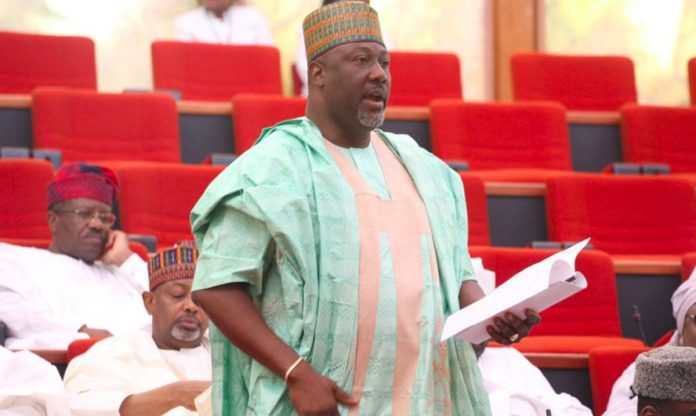 Source: Dr. John Egbeazien Oshodi
President Muhammadu Buhari you are the father of the national family of Nigeria. Yes this loud mouth son, a known provocateur but a duly elected Senator(Dino Melaye) representing Kogi West has been reportedly kidnapped on his way to court in Kogi. It happened some hours ago.
Yes, right there on the Senate floor on July 11, 2018 he talked and behaved unkindly and disparagingly towards you. Sir, we know you to be sometimes pitiless which of course is human but this is not the time. Father President in the next 24 hours make this matter a high priority, make an appearance on TV and address the Nigerian people at a fixed time, making it clear your government will not condone acts of threats to personal safety.
Whether he is found safely or his whereabouts remain unknown, as our national father speak out presidentialy on this national worry. Sir, should you waver or disincline do this in a fatherly manner, Allah, our God and posterity will have questions on this matter. Sir, I humbly suggest you do this TV speech or do it any other way that fits you but it must be done for public interest and to our gratitude.
Dr. John egbeazien oshodi is A Human Rights/legal/Forensic/Clinical Psychologist. [email protected] , [email protected]
en
SOURCE :The Nigerian Voice (opinions)