Prince Olagunsoye Oyinlola leaves APC, resigns from NIMC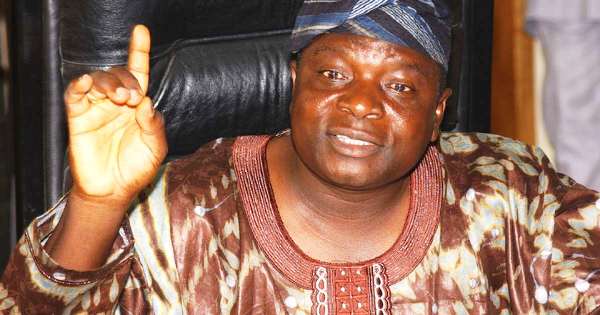 By Olawale Adewale,The Nigerian Voice, Abeokuta
The former Governor of Osun State, Prince Olagunsoye Oyinlola has dumped the All Progressive Congress (APC) and also resigned his appointment from the National Identity Management Commission (NIMC).
One of his supporters said "I can confirm to you that former Governor Oyinlola has left APC along with his supporters. Therefore, we are no more in the APC. At the moment, I cannot talk about the new political party that Oyinlola will take us to."
The Nigerian Voice gathered that Oyinlola on Wednesday, May 9, 2018 presented his resignation letter to the Chairman of APC in Ward 1, Okuku, Odo Otin Local Government Area of Osun State.
Also, in his resignation letter dated May 9, 2018 addressed to President Muhammadu Buhari, Oyinlola said his action became necessary given the political developments in the country.
According to Oyinlola in his letter to Buhari, "Sir, I write to resign my appointment as the chairman of National Identity Management Commission (NIMC) with effect from today, 9th May, 2018."
"Your Excellency, I must put on record my very deep sense of appreciation for the special privilege and consideration you gave me to serve our fatherland in that capacity."
"As I stated in my appreciation letter to you shortly after the appointment, the offer was a clear call to service. I gave the job the dedication it deserved and would have loved to continue but I regret to inform Your Excellency that I have a new, greater political engagement that will make that difficult and even impolitic."
"Sir, as one of my bosses in the army, I believe you would understand my stand given recent political developments. The training I got as a decorated officer and gentleman precluded me from engaging in any act that could amount to disloyalty and conflict of interest."
"I am moving on to chart a new course in my politics outside the ruling party and this thus, demands my dropping the NIMC chairmanship."
en
SOURCE :The Nigerian Voice (politics)