Re: Alimikhena Caution Critics To Thread Cautiously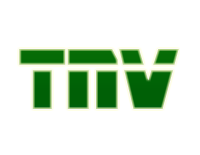 Hello Atu,
The son of the former Chairman Etsako West Local Government Area and popular blogger, (not a miscreant), who wrote a brilliant article about Senator Alimekhena criticizing him for underperformance in Edo North, Mr Rafiq Omogbai, has alleged that that you are threatening his life and plotting to incriminate him by lying to the police pretending a false accusation against him.
Here is a link to Urhokpota Reporters publication about the very civil and factual article by the young man you are allegedly hounding into exile. http://www.urhokpotareporters.com/?p=6509
We have some other evidence of the alleged plot to falsely accuse him of a phony crime to imprison him by gleans from your own Press Release referenced.
As responsible media practitioners, we prefer to seek your opinion before publishing the weighty accusations which has evidence of recorded voice and text messages of veiled and not so veiled threats and ultimatum.
Kindly, within 12 hours, respond to this allegation and enable us to have a balanced reporting.
We shall be doing our report after twelve hours and these wise reporters here copied, who you initially copied in your less than mature or responsible response to someone from your own constituency, will also be copied and I trust journalists know how seive their stories and get both the facts, fictions, factions and the truth and of course decide which to publish.
Sincerely,
S. Eromosele, Esq.
Editorial Consultant
Urhokpota Reporters and Arewa Today
Germany.
+49 1 521 913 7916
.
Source: The Nigerian Voice (opinions)