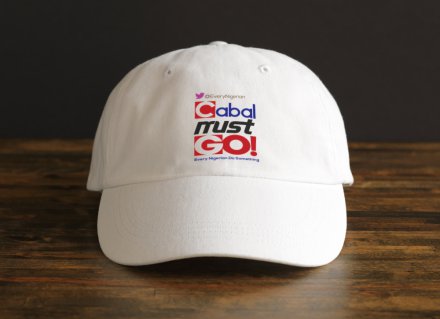 It is hunting season in Nigeria. I am referring here to votes-hunting by Nigeria's politicians. There is a cynical empiricism in Nigeria's political outback, which is populated by political fringe elements and sundry observers alike. It goes like this. 'Position is greater than rank and rank is greater than ability, but access is the greatest of them all.' We can call this empirical knowledge, the First Law of Nigerian Politics, equally applicable in both democratic- and military-rulesettings.
In Nigeria's political eco-system and particularly for the purposes of this piece, people with positions are those who have either been elected to or appointed into formal positions. Ranking people are those with cadre seniority in their political parties. Capable people are those with proven ability torender high electoral returns on political investment and/orconducting sundry political mischief.
The people of greatest interest to us in this piece however are those in the last category i.e. people with unfettered access to thepolitical potentate.They invariably constitute the cabal that ring-fence the political potentate away from all others, including people with positions, ranking people and people with vote gathering ability.
During the political season, from one election cycle to another, there is a four-way battle for survival and influence between the cabalists, the positioned people, the ranking people and the capable people. Although in theory it is possible to find people wearing two or more of these caps, simultaneously, the nature of Nigerian politics makes it extremely difficult or impossible to wear all four caps at once.
The finest hour of the party positioned people is the period leading up to the party primaries and the general elections proper. The best time for the government positioned people is the period just after their appointment into government positions.Afterwards their influence begins to dwindle except they smuggle themselves into cabalist positions.
Ranking people who only have seniority but no positions either in government or the party and who are of little electoral value, cannot be said to ever have a finest hour. They are often shunted into the party Board of Trustees. Their sole usefulness lies in settling quarrels within the party and serving as umpires for primaries and intra-party elections.
The maximum influence of the capable party "generals" occurs during the period leading up to the general elections. They make all sorts of demands within this period, which the party candidates or nominee rush to fulfill. Worthless pacts are made within this period which the party nominee solemnly vows to fulfill once he wins elections. No sooner does the party nominee win the election than the verbal pacts are consigned into the dustbin of history, to be resurrected at the next electoral cycle if the nominee seeks re-election.
Except the party nominee is an incumbent seeking re-election, cabals are invisible or virtually non-existent in the period leading up to elections. Cabals begin to form when the candidate becomes his party's nominee. But still they remain almost invisible. Immediately the nominee wins the elections, the cabal rapidly constitutes itself.
It is peopled by people who have 24-hour access to the newly elected. This can range from spouses to siblings, cousins, classmates, childhood buddies, bosom friends and/or almost anyone who has some form of credible influence over the newly-elected. Rarely do ranking or capable politicians constitute a newly-erected cabal. They only do so if the newly-elected person does not see them as potential electoral threats down the road.
Powerful First-Ladies have often forced themselves into their elected husband's cabals. Ready examples include Turai Yar'Adua, wife of Nigeria's late President Umaru Musa Yar'Adua and Patience Jonathan, wife of Nigeria's immediate past President, Good-luck Jonathan.
Aisha Buhari, wife of Nigeria's current President, Muhammadu Buhari, is one First Lady who is definitely not a member of her husband's cabal. President Muhammadu Buhari effectively foreclosed her ambitions when he declared to a global audience that her influence begins and ends in his "other room!!!"
Cabals once erected owe their subsistence and continued existence to the political fortunes of their Principals. Invariably therefore, they are willing and more than able to sanction any scheme no matter how bloody and to weaponize any state asset no matter how deadly against any perceived threat to their Principal's political authority.
Effectively therefore, cabalists are political cannibals, eager and able to savagely consume any threat that may arise to their Principal's and their own selfish interests. Many critical observers attribute most political killings in Nigeria to the activities of these cabals.
The cabals that were associated with previous Nigerian presidents acted within the narrow script of protecting their principal's political interests, and most of the unexplained killings that occurred during the tenure of their Principals were of potential rivals within the elite political class.
Today however, under the present administration, Nigeria is faced with the relentless killings of innocent peasant villagers by Fulani herdsmen terrorists. Given the expansionist ideology of the Buhari Administration and the weaponization of state coercive institutions against the victims of expansionist terrorism, cabalism in Nigeria has descended to unprecedented depths of depravity.
Since cabalism is almost inevitable, the lesson for Nigerians is clear. Before you cast your vote, it pays to know as much in advance about your cabal-elect as you would about your President-elect. To be forewarned is to be fore-armed.
Anthony Chuka Konwea, Ph.D., P.E., M.ASCE, MNSE, FNIStructE, MNICE.
en
SOURCE :The Nigerian Voice (opinions)