Re: PDP Loses Another Senator In Akwa Ibom-Yet Another Mischief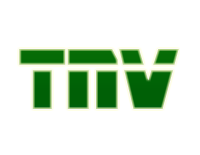 By Global Pilot Newspapers
News of another PDP Senator's defection to APC has been mischief taken too far. When the news of the loss was first broadcasted by the APC in its respective channels, most people were alarmed because it sounded more like a tragedy-lose of human life. But then the actual story was that of defection, involving a elderly citizen from Esit Eket local government area. From our cursory look, it is crystal clear that Pa Etang Umoyo was never a PDP Senator, having been a senator of the National Republican Convention, NRC in the 3rd Republic 1992/1993.
Defection in this sense primarily means to change one's loyalty, or to turn against a previous organisation or belief. The Questions any discerning mind should ponder include:
1. Was Pa Umoyo in the delegation of Ekid Peoples Union that endorse Governor Emmanuel in 2015 before the election? NO!
2. Was the former Senator in the Eket Township Stadium in October 2014 during a grand reception for Mr. Udom Emmanuel, which later became a grand comprehensive endorsement of his aspiration as sole governorship candidate by the entire Eket federal constituency stakeholders? NO!
3. Did Pa Umoyo join the team of Ekid nation stakeholders that visited the Governor to commend him for his achievements and press for the interest of Ekid people? NO!
4. When the Eket Senatorial District in January 2016, gathered at the Eket Township Stadium, to receive their son and reactivate their overwhelming endorsements for him, was Umoyo anywhere to be found? NO!
5. During the series of PDP stakeholders meetings and enlarge caucus meetings of which former and serving national assembly members are invited, has Umoyo ever attended one in the life of the present administration? NO
6. In January 2017, every section of the Eket senatorial district society was represented in a special forum to chart a course for the zone, and those with the interest of the area were seen in their numbers, did anyone see Senator Umoyo? NO
7. It is not for us to echo on whether or not Pa Umoyo has any political value or not, but what is important is, has his constant lack of support for Governor Emmanuel or the PDP affected the fortunes of the party in Esit Eket, or even his own polling unit? Obviously NO!
During the last election in Akwa Ibom State, Pa Umoyo was a member of the Labour Party, campaigning vigorously for the gubernatorial candidate and interest of the Labour party in 2014/2015.
Even when it was obvious that Mr Udom Emmanuel was the overwhelming choice of the Akwa Ibom people, Senator Umoyo never saw reasons to support the movement but rather supported Mr Umana Umana of the APC in the litigation against Governor Emmanuel's election.
Till date he has not attended any event or occasion organised by the PDP in the State. It is therefore difficult to understand the yardstick which the APC hirelings are using to describe his, as a defection from PDP. His campaigns and activities in the last three years have been against PDP, and it has never affected the state ruling party's fortunes, why then is it an issue right now? Pa Umoyo's defection which seems more like a merry go round, that is, defecting from where he never was, to where he has already been firmly rooted.
We join every well-meaning Akwa Ibomite to wish the septuagenarian long life and God's protection.
#COURTESY: THE MANDATE EYES TEAM
Editor
Global Pilot Newspapers
Akwa Ibom State
SOURCE: The Nigerian Voice (local news)