Recall Nigerian Ambassadors To Libya And South Africa Over Slavery And Xenophobia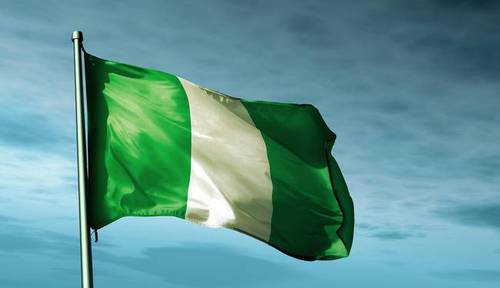 Nigeria, we hail thee,our own dear native land,though tribe and tongue may differ,in brotherhood we stand,Nigerians all, and proud to serveOur SovereignMotherland; implausible, Nigerian government are unable to provided enabling environment for its entire citizenry, home and abroad, reasons why many pathways, seeking greener pastures overseas. During these incidences, an awful percentage suffers various dangers, including languishing in jails, refugee camps, slavery, xenophobia, racism among other hazardous punishments. In the cause of theses awkward journeys and consequences, its citizenry can be suffering from untreated Post-Traumatic Stress Disorder (PTSD) diagnosis. It's highly recommended for diasporas' that passed through either of these to seek immediate medical attention.
Nigerian immigrants – aliens, that crossed dreadful mirages, work their buds in providing for their immediate and extended families, and friends by frequent money remittance. Despite "The World Bank Group has projected that Nigeria will in 2014 receive an inflow of $21 billion as remittances from Nigerians living and working abroad. This figure will place Nigeria as the top receipt of foreign remittance in Africa. Nigeria will be followed by Egypt with a projected remittance of $18 billion", yet no administration, including this one, has authoritatively accepted diaspora or considerably want to work with its professionals. Proceed from successful migrants yields dividends to the Nation.
It's indeterminable the roles, responsibilities and impacts of the Senior Special Adviser (SSA) on diaspora to President Muhammadu Buhari since appointment, whereby diaspora is still crying and suffering from:
• Smooth and timely issuance of passport, extorting with no receipt,
• Bank Verification Number (BVN) limited locations,
• Diaspora Voting Rights, no declaration or mandate,
• Embassies and Diaspora poor relationships, non-responsive to calls, yelling at diaspora inquiries,
• Disrespectful passport agents with hidden charges.
• Unprofessional/unqualified family members working at embassies, etc.
Its unheard-of, many tragedies Nigerians encounter abroad are not proactively addressed by relevant embassies nor foreign affairs ministry. Nigerians demand to know how issues like;slavery, xenophobia, etc.is addressed relative to corresponding outcomes.Otherwise, it appears embassies are not in compliance with its set standard and look away from its citizenry's well-being. Why is Nigeria endowed and suffering from verified human and mineral resources surpluses.
A US television network CNN recently uncovered live auction in Libya where black men, including Nigerians were presented to North African buyers as potential farmhands and sold for nothing less than $400 USD. Some proclamations are hereunder:
"We cannot be a silent witness to modern day slavery, rape, forced labor and killings,' said Ghassan Salame, head of the UN Mission." (2017)
Secretary General Guterres said he is horrified by these revelations and so am I. So, should everyone be," said International Organization for Migration (IOM) Director General William Lacy Swing, who added IOM stands ready to offer the significant help of IOM staff on the ground in Libya and request an immediate return of all international agencies to Libya.(2017)
Meanwhile, President of the Libyan Parliament Aguila Saleh condemned the alleged slave trade in his country and ordered an investigation, the action was echoed by the Government of National Agreement of Libya, headquartered in this capital city.(2017)
Moussa Faki Mahamat, the chairman of the African Union Commission and the foreign minister of Chad, issued a statement after the rally where hundreds of protesters, mostly young black people, demonstrated in front of the Libyan Embassy in central Paris on Saturday, calling the auctions "despicable." He urged the African Commission on Human and Peoples' Rights to assist the Libyan authorities with the investigation that they opened in response to CNN's report.
Despite Nigerians role in Africa unity and peace, its citizenry isstill encountering all manners of abject discriminations in Africa, the recent being in South African and sudden, Libya. Diaspora Nigerians are saddened, delightful at all proactive attacks and peaceful demonstrations across the globe. It's appearing Nigerian government is in limbo, slow to react to diasporas' well-being, slave trade, xenophobia, etc.Ambassadors to Libya and South Africa should be repatriated to serve as a wakeup call to Nigerian diplomats.
Francis John
Executive Secretary
HOPe Africa USA, creating friendly societies
en
SOURCE :The Nigerian Voice (opinions)