Reply To Pastor Eze Nwachukwu's Outbursts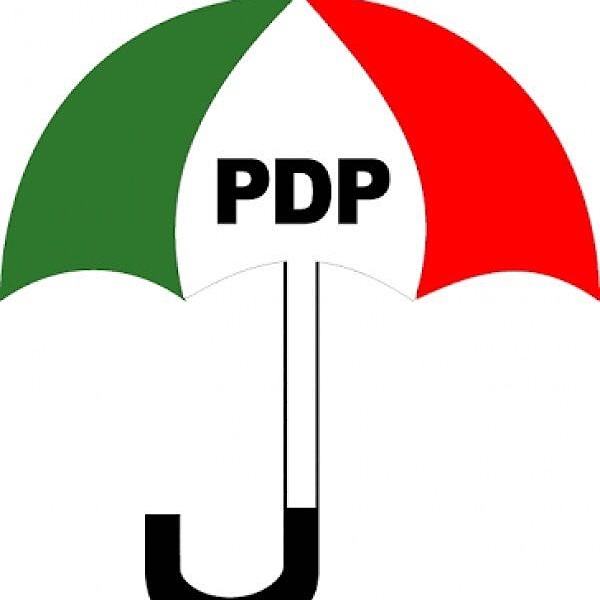 My attention has been drawn to a press interview purportedly granted by the factional chairman of the All Progressive Congress in Ebonyi state, Pastor Eze Nwachukwu Eze. The self-acclaimed pastor who spoke in an interview with Nigerian Pilot alleged that the Ebonyi state Independent Electoral Commission (EBSIEC) was highly compromised. He further claimed that the decision of his party to boycott the April 22nd local government election in the state was due to improper constitution of the electoral commission, insisting that the Chief Electoral Officer and other members of the commission were allegedly card carrying members of the PDP, planted by governor so he could manipulate the process. He boasted that the party has instituted a legal action against the Ebonyi state government challenging the appointment of chairman and members of EBSIEC.
As far as I'm concerned, the publication was in bad taste. It shows desperation. Mr Eze hasn't told the world about his true grievances. The fatuous claim is a proof that APC has run out of ideas as an opposition party in the state and is now latching to criticism. It is shamelessly hiding behind the falsehood it is sending out to the public space on daily basis to malign its supposed foe. Hardly a day passes without Nwachukwu being in the media executing one phantom lie after another. Rather than take responsibility for its woes in Ebonyi state, his party had kept playing the blame game.
Right now, APC as a party has nothing to show for their presence in Ebonyi state, not even the goodwill of the people. The issue of PDP conniving with INEC to manipulate election sounds ludicrous. The truth is that Eze Nwachukwu Eze is no longer a voice in his party because of his leadership and inter-personal deficiencies which led to the factionalization of APC under his watch. Pastor Eze Nwachukwu's persistent unguarded and irresponsible comments are demonstrable reality of his political irrelevance. First and foremost, I challenge him to substantiate his claims with verifiable facts so that Ebonyians can believe.
The issues raised by the self-acclaimed pastor in his diatribe are purely tales by the moonlight that hold no water. Rather than descend to the bizarre level of using underhanded means to get political victory, the PDP relies solely on the instrumentality of ballot box. The PDP in Ebonyi is known as a political party that gained political control using sound, credible, plausible and superior arguement in engagement of the electorate. Instead of joining issues with baseless and laughable allegations, the PDP would rather join issues that will bring about all inclusive development in the state. The People's Democratic Party has been able to sweep home victory repeatedly at the polls by campaigning from unit to unit, door to door as any serious minded party should have. But Nwachukwu already knows this.
He simply can't stop because his jealous rage has set him on auto-destructive mode. He is seeking an image makeover for his party by running down PDP. The truth is that he knows that PDP would clinch a win, that was why he wanted to destroy the credibility of the whole process right from the beginning. His latest moves echoes the sad narrative that has become a familiar refrain of the opposition party led by the embattled politician, behind whom many other disgruntled politicians are queueing. His APC looks less like a party and more of a choleric collection of strange bedfellows who detest one another.
His battle axes in the media went for Governor Umahi once more in another recent interview with the News Agency of Nigeria where, he boasted that his party is set and well repositioned to end the "ignoble" rule of PDP government and was waiting on the lounge for 2019 to snatch power from the PDP led government under Chief David Nweze Umahi. Expectedly, he delivered a dim verdict while rating the administration.
Let me resist the temptation to dabble into an arguement over Umahi's performance. Governor David Umahi remains (largely) the master of his gubernatorial fate. If he is doing a terrific job, Ebonyians will see, touch, hear and taste it. If for instance, Governor Umahi's first two years in office was a model of diligent, focused leadership, and I wrote a column to argue otherwise, I would be making a fool of myself- for the facts would be there to contradict me. In that event, the naysaying of a malicious critic would be seen by all for what it is.
It is imperative to drum it into Nwachukwu's ears that I'm not here to reply his sustained propaganda and audacious concotment of lies against the state government. Hell No! Let the incredible unfolding beauty in the state, the boundless infrastructural revolution and the first class human capital development contend with him instead. But I am confident that 2019 general election is going to be a walk over for PDP in Ebonyi state. Pastor Eze Nwachukwu Eze and his fellow clowns are hallucinating over their desire to rule Ebonyi state. The boast is coming from a party which had yet to get its house together since it's emergence in the state political terrain.
But again, Eze Nwachukwu Eze is free to entertain himself in the circus show he has turned APC into.
Source: The Nigerian Voice (opinions)