Residents Flee As BHTs Attempt To Infiltrate Gajitam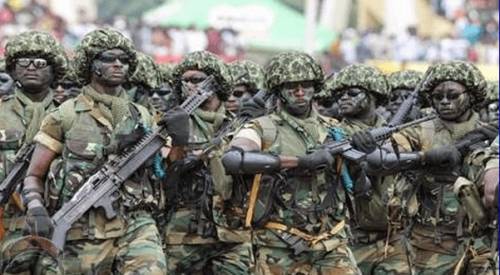 By Ahmed Abu, The Nigerian Voice, Maiduguri
As gunmen numbering about 100 in four vehicles suspected to be Boko Haram terrorists attempes to infiltrate Gajiram town, the headquarters of Nganzai Local Government of Borno State Friday night around 12 midnight, residents of the town took to their heels into the bushes for safety while some trekked to neighbouring villages around the area.
Eyes witnesses who fled the area and spoke to our correspondent in Maiduguri said that the assailants came in four vehicles, shotting sporadically for over two hours. Then, there was exchange of fire between the military and the BHTs but they were over powered by the troops who engaged them in a serious gun battle that chased the terrorists far away from the town.
Gajiram which is located about 75 kilometres away from Maiduguri metropolis along Maiduguri-Monguno road in the northern part of Borno State has recently been disturbed by incessant Boko Haram insurgents attacks.
Because the troops of the battalion under sector 2, Operation Lafiya Dole have stood their ground and always engage the BHTs on seriius offensive gun battle in an assymteic war.
As a result of the nature of the gun battle, most residents fled into the bush while others made their way to safer places closer to them. As at the time of going to the press , no casualty has been reported from the residents and troops as neither the army nor police is yet to issue a press statement on the attack.
en
SOURCE :The Nigerian Voice (local news)