Response To Rotimi Ameachi's Media Aide From Jude Ndukwe, S.A. To Chief Fani-Kayode On Media And Publicity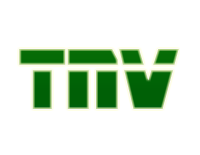 We read with amusement the insulting words of one of Rotimi Ameachi's aides about Chief Femi Fani-Kayode.
In the first place one must ask, is Rotimi Ameachi a human being? Everyone knows he is an animal.
A man who had to appoint his own psychiatrist as his Commissioner of Health when he was govermor because he kept breaking down during cabinet meetings?
A man that shits in his pants every time that he hears FFK's name? Do u expect the great FFK to respond to a creature like Rotimi who he once described as "a pot-bellied creek Haramite who comes from the gutter".
A dirty stinking swamp rat like Rotimi Ameachi has the nerve to send his boy to insult FFK?
We will not respond to the little errand boy that days he is Amaechi's spokesman. The rat is too small.
We have bigger and better things to do. We are waiting for Amaechi himself to open his stinking mouth. Let us hear from him and not from his errand boy.
The man is a cultist and a killer. He is also a serial traitor who spends more time smoking indian hemp and drinking kai kai than on servicing his wife.
He was a houseboy to Gov. Peter Odili and his very ugly wife was also a housegirl to Odili's wife.
The Odilis made them human beings after they washed their toilets and sucked their arses for many years yet in the end both Rotimi and his wife betrayed them.
Rotimi is nothing but a greedy peasant, gutter snipe and shit heel. His stomach is so fat that he farts in his dreams and when he does so he puts the lights out.
He should go and cough up all the money that he stole from Rivers state when he was governor rather than trying to fool anyone.
He should also stop the rubbish he is doing at Transport. He owns the US 43m and everyone knows it.
Attempts to cover up for him will fail"-
SIGNED: JUDE NDUKWE, SPECIAL ADVISOR ON MEDIA AND PUBLICITY TO THE FORMER MINISTER OF AVIATION, CHIEF FEMI FANI-KAYODE.
SOURCE: The Nigerian Voice (opinions)