Revealed: Jonathan Was Disappointed With Jega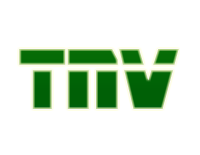 Source: thewillnigeria.com
BEVERLY HILLS, April 25, (THEWILL) – It has been revealed that former president Goodluck Jonathan was not comfortable with how the former Chairman of the Independent National Electoral Commission (INEC), Attahiru Jega, handled the 2015 presidential election.
This was contained in a book 'Against the Run of Play', written by Segun Adeniyi, the Chairman of THISDAY editorial board and former spokesman to late President Umaru Musa Yar'Adua.
"I was disappointed by Jega because I still cannot understand what was propelling him to act the way he did in the weeks preceding the election," the former president said.
"As at the first week in February 2015 when about 40 percent of Nigerians had not collected their PVCs, Jega said INEC was ready to conduct an election in which millions of people would be disenfranchised.
"Of course, the Americans were encouraging him to go ahead yet they would never do such a thing in their own country. How could we have cynically disenfranchised about a third of our registered voters for no fault of theirs and still call that a credible election?
"The interesting thing was that the opposition also supported the idea of going on with the election that was bound to end in confusion
"When the military and security chiefs demanded for more time to deal with the insurgency, the reasons were genuine," he said.
"As at February 2015, it would have been very difficult to vote in Gombe, Adamawa, Borno and Yobe states. But moment all the arms and ammunition that had been ordered finally arrived, the military was able to use them to degrade the capacity of Boko Haram to the level in which they posed the threat to the election."
Jonathan was also reported to believe that his family is being harassed by the administration of President Muhammadu Buhari.
"I feel sad about the way my family is being hounded," he said.
"Society is like a building. You build it one block at a time. If every president decides to go in to dismantle what his predecessor did, society will never make progress. I expected President Buhari to correct whatever mistakes I may have made and then carry on from there.
"But a situation in which people go into exile for political reasons is not good for us.
"His style of fighting corruption is different from mine and since most Nigerians apparently prefer his style, it is okay.
"There are steps you take that will help in retrieving ill-gotten wealth and punish offenders while restoring confidence in the system. But there are also things you can do to damage the system."
Perhaps, Jonathan was referring to the court cases by the Economic and Financial Crimes Commission (EFCC) against persons close to him including the court case over $5,842,316.66 (about N1.7billion) belonging to Mrs Patience Jonathan in Skye Bank, the case against Dr. Fortunate Fiberesima, Jonathan's physician and many more.
THEWILL recalls that Adeniyi had also written a book titled 'Power, Politics and Death' which chronicled first hand events at the presidential villa during the sick moments of Yar'Adua.
His new book, which will be launched on Friday , recounts how an incumbent President lost a presidential election in Nigeria.
Source: The Nigerian Voice (local news)