Right Of Reply: Bisi Adeleye-Fayemi's Faux Pas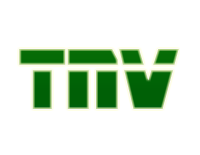 On Thursday and Friday, April 20 and 21, Former Ekiti State First Lady, Erelu Bisi Adeleye-Fayemi wrote a response to veteran social commentator, Sonnie Ekwowusi who wrote an article captioned 'Sexualisation of Children: Matters Arising.'
She made mention of Sonnie Ekwowusi and herself belonging to a Whatsapp group where there was regular discourse on gender issues. In her words '……….. After a while it dawned on some of us that Sonnie was the wrong man to have been added to the group. Sonnie was unrelenting in his rants against any reference to 'bodily integrity', 'sexuality', 'sex education', 'choice' and so on. He would go on and on about how our ideas were anti-African and were responsible for the collapse of our traditional values. He kept accusing us of promoting abortion and lesbianism. He would not listen to reason and he would make one absurd claim after another.
After a while it was decided that because his views were so alarmingly anti-women, he should be removed from the platform because he had constituted himself into an unwelcome distraction ………….'
Sonnie was right in his lesbianism and abortion claims as it is no secret that Bisi Adeleye-Fayemi is a liberal and the core of their sinister agenda is the aggressive backing of abortion and the LGBT. In her husband's book, 'Out of the Shadows,' he wrote that even though he was born Catholic, he vehemently disagreed with the church's teachings on abortion and this was one of the reasons why himself and wife left organised religion as they couldn't reconcile their pro-choice beliefs with what the church in her wisdom taught.
Erelu Adeleye-Fayemi co-founded the African Women Development Fund in 2001 and the NGO has received about $30 million in funding from various stakeholders and interest groups. The same body domesticated the radical pro-abortion Maputo Protocol that was roundly condemned by conservatives the world over.
When the same-sex marriage bill controversy bill broke out in 2011, what did we hear from the Erelu? Nothing! Conspiratorial and shameless silence as she didn't want to hurt the liberal interests she so whole-heartedly and unabashedly serves.
She mischievously misinterpreted Barrister Ekwowusi's position when she said he opined that only parents should talk to their children about sex. That is highly fallacious and it raises a gargantuan question mark as to her 'famed' intellectual prowess which may have been overhyped by the indolent and gullible local media.
Ekwowusi has maintained over the years as we have been friends for well over two decades that parents have the greatest responsibility to teach their children about sex with the school playing a secondary, complementary role. Nothing can be farther than this undiluted truth. In her words '……. Children spend long hours outside of the home in school, and even when they are home, parents are either too busy, too prudish or in too much denial to have these conversations.'
Who created the conditions for parents not too have much time for their children? It is the same liberals that the Erelu so serves in a manner reminiscent of how the African Chiefs bowed down before the Caucasian raiders in the days of the Slave trade of yore. It was the Structural Adjustment Programme which has a large imprimatur of the Bretton Woods Institutions – International Monetary Fund and the World Bank that was the remote cause of the long work hours that hapless parents are forced to contend with today. The removal of subsidy from two critical sectors of the economy – healthcare and education led to the present mess where two working class parents can barely make ends meet. Has the Erelu called for an increase in maternity leave for the 'women she so loves?' In England where she was born and spent the first seven years of her life, women are entitled to one year maternity leave. It is currently a mere three months in Nigeria. Has she called for a slight increase to six months to alleviate the plight of the women she so 'cares about?'
How can she be backing a curriculum that encourages impressionable and vulnerable teenagers to masturbate and experiment with their bodies? How can she throw her weight behind a curriculum that encourages pre-marital sex and experimentation with possibly pornography? Is this the so called development education that she has lent her weight behind?
She talked about the Gender and Equal Opportunities Bill (GEOB) which is currently being considered at the National Assembly. She said that the conservative lawyer should point out where abortion and homosexuality was mentioned. She shot herself in the foot by mentioning that the bill makes provision for the right of women to Family Planning. The latest resolution of the World Health Organisation is that abortion is tantamount to Family Planning and this bill has the backing of the United Nations which the WHO is a sturdy part and parcel of. While the bill may not have expressly stated abortion, the reference to Family Planning Rights is an implicit and tacit endorsement of the right to abortion which the liberals have been fighting for to take roots in Nigeria since the 1980's.
It is tragic that a highly educated and exposed woman like the Erelu has allowed the love for easy and conscienceless mammon take hold of her life as she sees nothing wrong in lending her voice to the destructive pro-abortion agenda.
It is sad that she has stooped so low as to viciously attack Ekwowusi who has been fighting the pro-life cause without a dime in funding from international donor agencies.
When posterity judges and the history books are written, unsung heroes like Ekwowusi would definitely have their names written in gold. Can we say the same for modern day Judas who have betrayed the largely ignorant people made so by the paymasters and taskmasters of the Erelu?
Over to you time!
Tony Ademiluyi edits a conservative blog: www.liberationnow.org and resides in Lagos.
en
SOURCE :The Nigerian Voice (opinions)