Rivers Apc Crisis: Stakeholders Urge Buhari To Wade Into Apc Crisis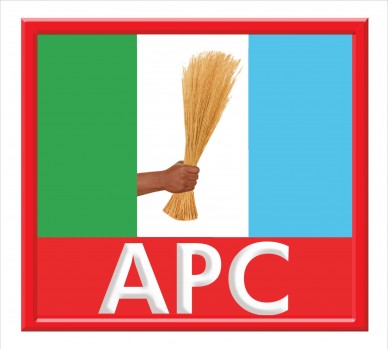 Stakeholders of the All Progressives Congress (APC) in Rivers State, have called on President Muhammadu Buhari, to wade into the crisis rocking the party in the state
While rejecting the outcome of the last Saturday's ward congress of the party in the state, the stakeholders said Buhari's intervention will to ameliorate the fallout of the botched ward congress of the party in the state.
Addressing newsmen in Port Harcourt yesterday on behalf of the stakeholders, a former member of the Rivers State House of Assembly, Hon. Marcus Nle-Eji, disclosed that the they were motivated by the need to keep the records straight and let the world know what is happening in Rivers state.
Nle-Eji noted that it is only the presidential intervention anchored on Buhari's reputation for integrity, justice and fair play, that can ameliorate the negative impact of the disenfranchisement of party members and the outright betrayal of the ideals of APC during the so-called sham ward congresses in the state.
The former lawmaker, who further noted that what transpired in Rivers state, in the name of the APC ward congress, was an absurdist theater, said, "In all my years in politics I have never seen this trend of politics before. Even when we contested election under the military, during the Babangida and Abacha transitions, we never saw anything like this.
"I have not seen soldiers used for party congresses before. You all saw what happened here on Saturday. Police, SARS, soldiers, criminals were hired to intimidate, harass and torture our supporters. Members of the same political party, APC.
"You may ask what happened during the congresses. Let me use my local government area as an example. I am from Eleme LGA. Orji Ngofa, a former local government chairman and now an Ambassador led people and police to Eteo community. They shot sporadically and cars were destroyed. They shot guns, chased people around and caused so much mayhem.
"Is that how they conduct primaries? SARS personnel were deployed all over the place, down to the unit level. Armed men took over entire wards. For me it's strange. If you ask questions about the irregularities witnessed during the charade of as congress, you will be harassed, intimidated and asked to frog jump. I have received over four calls to report to the police.
"If this SARS people are not called to order, I wonder what will happen. If SARS can be used to intimidate people for a party congress, what will happen in the general election? Over 40 persons who went to the secretariat to collect their forms, were arrested and detained and some of them are already being charged to court".
Speaking on the development, another stakeholder and member representing Ikwerre/Emohua Federal Constituency, in the House of Representatives, Elder Chidi Wihioka, disclosed that party congresses like elections is a process not an event.
Wihioka said, "Election is a process. Aspirants go to the bank , pay and take their tellers to the party secretariat, collect the forms and go back to their wards for their sponsors to sign and then take the form back to the secretariat before they can be declared candidates. That's the process. Ward congresses are local based elections.
"Most of the aspirants are artisans, farmers, traders etc. For them to get ten thousand naira to pay for the forms and come down to Port Harcourt is not an easy thing. So what we are dealing with here is a failed process, from the beginning to the end. How will APC print forms without result sheets? How is that possible? Without result sheets, what will the party national officers take back to Abuja? Will they cram the names of all the candidates?
"How could they claim to have sold forms to over 8,000 aspirants within a few hours, If you have two persons per position and per ward, that will make it 16,000. You can see that the congress was a sham. How could you have contested the ward congresses without a form?
"How come that for just ward congresses SARS was deployed ? DCP OPS Steve Hasso ordered that I should be detained and my phones seized because I challenged the irregularities. Has SARS been re-created for congresses? There was no congress anywhere."
Wihioka stated that the Minister of Transportation, Chibuike Rotimi Amaechi did not even go to Ubima for the congress, pointing out that at Ubima, there was shooting from 6 am to 4 pm to scare party members from coming out.
The federal lawmaker claimed that the same scenario was witnessed at Emohua local government area of the state, where shooting was recorded at Elibrada, Rumuakunde and other communities.
He therefore called on President Mohammadu Buhari and the leadership of the APC to make a statement and distance the party leadership from the charade that was enacted in Rivers state in the name of ward congress, which was orchestrated and supervised by one of his appointees.
Also speaking, Hon. Worgu Boms, a former Attorney General of the State under Amaechi, faulted claims that there was a ward congress in the state.
Boms said, "As at Wednesday, Ibiamu Ikanya, the party chairman had admitted at a meeting that the election materials for the ward congress were with him. From that Wednesday to Friday he failed to release the forms.
"On Friday, I went to the secretariat and met party members in their numbers who were peacefully waiting for the forms to be released. It was only after SARS personnel arrived and started shooting that some violence erupted.
"There were over 4,000 people at the secretariat as at the time of the shooting by SARS, how is it possible that all these people are Abe's supporters? Dakuku Peterside, Dumo Lulu Briggs, Tonye Princewill, Tonye Cole, Chidi Lloyd, Sekonte Davies etc. are all coming out for governor, why are they not being singled out for blame? Were their supporters not at the secretariat?"
Also, another stakeholder, Dr. Ipalibo Harry, a former commissioner under Amaechi regretted that it is sad that under APC, the same impunity that characterized PDP is being witnessed.
Harry said, "It is sad and unfortunate that young men and women who spent their hard earned money should be treated this way. Our party members expected a genuine congress and not this fraudulent sham".
en
SOURCE :The Nigerian Voice (local news)