Rivers PDP Again Alerts Security Agencies Over Fresh Threat To Law, Order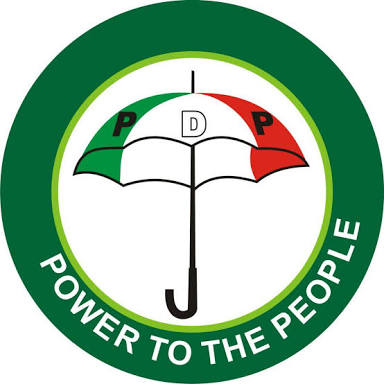 The Rivers State chapter of the Peoples Democratic Party, PDP, has again raised alarm and wants the security agencies take note of inciting statements to cause breach of the law and order in the State by card carrying members of the All Progressives Congress, APC, under the guise of civil society organizations.
A statement from the office of the State PDP chairman, Bro Felix Obuah and signed by his Special Adviser on Media and Publicity, Jerry Needam said its renewed alarm was against the backdrop of fresh threats by one Jackson Omenazu, a close ally of the Transportation Minister, Rotimi Amaechi and staunch APC member during Monday, March 25, 2019 protest by the so called International Society of Social Justice and 'Human Rights and Advocate for Justice' at the office of the Director for State Services (DSS) and the police in Port Harcourt.
The statement described as worrisome the unrepentant penchant to set the State on fire by APC members and surrogates, and more shocking, the effrontery to boast before the security agencies of their intentions yet the law enforcement officers tend to turn deaf ears to such threats.
The State PDP recalled similar alarms over pre-election APC's macabre songs and beating of war drums to which the PDP also raised alarm but were not followed up, the result of which were the avoidable killings and destruction of properties of Rivers people in parts of the State during the 2019 general elections.
We are calling on the security agencies for the umpteenth time, the PDP noted, that Jackson Omenazu is only fronting for Mr. Amaechi and the APC using the claimed 'civic society organization' as an umbrella and should be put under watch and better still, investigated over inciting statements against the peace of the State.
Signed:
Jerry Needam
Special Adviser on Media and Publicity to
Bro. Felix Obuah, PDP Chairman, Rivers State.
Tuesday, March 26, 2019.
en
SOURCE :The Nigerian Voice (local news)